Do you recognize suspect in beating of young woman in Kent?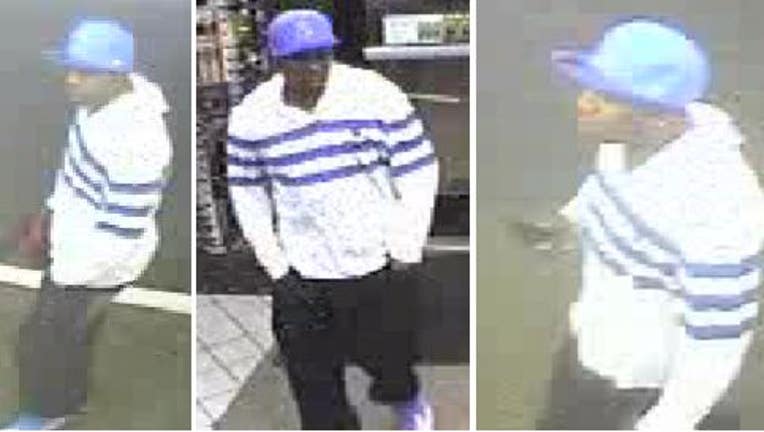 KENT -- A quick stop for food on the way to her dad's house in Kent on Easter Sunday left an 18-year-old woman with a broken jaw. She hopes you can identify the man who attacked her for protecting her friends.

"It's broken right here and it's hanging off basically right here," Ashley said, pointing to her injuries from the attack.

She underwent surgery later Thursday to fix her jaw.

Hearing Ashley speak, it's clear the damage that's been done. Her face is swollen and bruised.

Police say a man caught on surveillance video inside the 76 station in Kent's West Hill is responsible.



Ashley said the man followed her and her teenage friends into the store and started creeping up on them.

"He said he was going to take them in his car with him and I said, they came here in my car, they're going to leave here in my car with me."

The girls left quickly but he soon followed them out and came after Ashley.

"He swung at me and I was kind of shocked."

Ashley said she fought back until he started choking her.

"Finally he got me to the ground in front of my car and he started kicking me in my face."

Kent police detective Melanie Frazier said, "It sounds like he was trying to pick up on them and they weren't fond of him and didn't give him affection back."

Frazier said the surveillance video is their best evidence. Unfortunately, no camera recorded the attack, but it shows the suspect is about 6 feet tall with a stocky, athletic build. He was wearing a blue New York hat and white shirt with blue stripes.   He told the girls he was from New York, and they said he had some kind of accent and talked fast.

"Obviously, this guy hit a woman like that and as many times as he did to the point where he broke her jaw, this is absolutely somebody we want to get identified," Frazier said.

Until she recovers, Ashley can't work now or study for school, but said she would protect her friends again, even if it meant getting hurt.

"In a heartbeat, I'll stick up for them."

If you can tell Kent police who this beating suspect is, call Crime Stoppers at 1-800-222-tips. You never have to give your name and you will be paid for the information.