Districts to review response to high school football injuries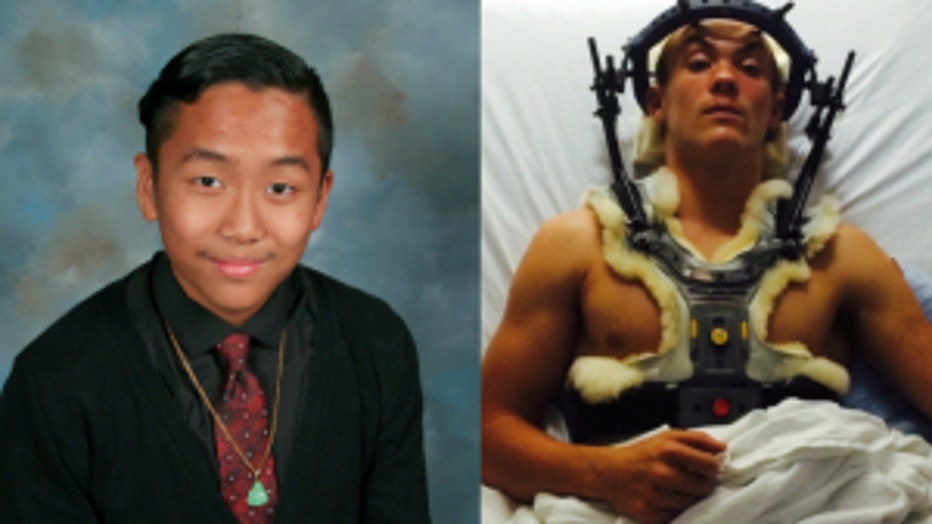 Kenney Bui and David Young


SEATTLE -- Two high school athletes were severely injured in football games on Friday night, one player has died and another saw his football career come to an end.

We asked school officials about safety protocol and learned well-trained staffers were on the sidelines when students suffered catastrophic injuries.

We also learned both school districts, Highline and Adna, will review all policies and practices after these incidents on the field.

Q13 is committed to keeping your kids safe. We're bringing in sports safety experts from around the state to give you the tools and important information to make the right decisions for your family.

Watch Safe to Play, a Q13 FOX News special, Wednesday at 9 p.m. on JOEtv (cable 10/ch. 22) & 10 p.m. on Q13 FOX.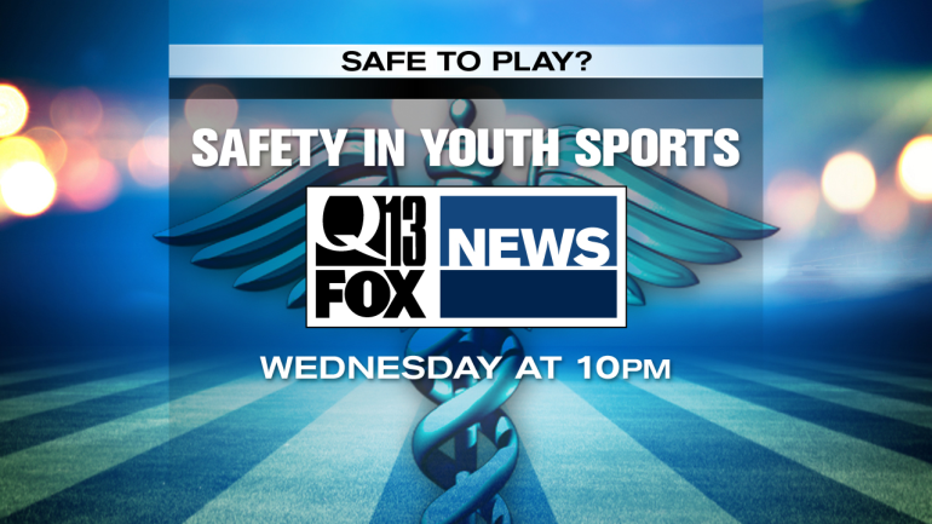 Both Kenney Bui and David Young were rushed to Harborview Medical Center in Seattle. The two were in hospital rooms right next to each other. Two families dealing with very different outcomes to tragic injuries.

Between classes at Evergreen High School, students took time out from learning to grieve after the loss of a classmate.

Bui, 17, died three days after sustaining a head injury playing football on Friday night.

Counselors, teachers and parents are helping students deal with the shocking loss.

"It's an accident. It's a tragedy. We have to cope with it," said Frank Cortez, father of an Evergreen student.

School officials said Bui went to the sideline after making a routine tackle on the field late in the game. He made it to the sideline and a certified athletic trainer examined him.

"I was right there and I believe everybody responded properly, quickly, we had EMTs on site immediately," said Highline Athletic Director Terri McMahan. "I can place no fault on anybody in that situation."

After three days in critical condition at Harborview, Bui lost his battle.

In the hospital room next door, another western Washington family copes with a serious injury from the same night.

"He's scared because all the physicians and the specialists and the surgeons come up and tell him how bad it is," said David's mother Linda Young. "How bad his neck is because it's broke. He's got a broken neck."

Like Bui, David "D-Man" Young made what seemed like a routine tackle on defense for the Adna Pirates. He ran over to the sideline and told a coach his neck hurt.

Doctors determined he fractured two vertebrae in his neck.

"When he hit someone so bad it smashed down and the piece of the vertebrae went into the artery and cut it off, so he only has one vertebrae now. Or one artery."

Both districts say officials used proper protocol dealing with the injuries.

The Adna School District will review its procedures later this year. For the Highline School District, the process has already begun.

Linday Young says David ate and walked on Tuesday for the first time since the injury.

Doctors say he may even be able to go home Wednesday.

Meanwhile, a memorial for Kenney Bui is planned for Friday and Saturday this week. Evergreen canceled its football game and practices for the week.

Additional resources: