Disabled vet says he's been waiting more than 500 days for VA benefits


SEATTLE --About 25,000 disabled veterans in the Seattle area are waiting for their medical benefits.

A new report revealed it could take at least a year for disabled veterans to get their benefits, but one local vet said Thursday that it's worse than that. As of Thursday, Aaron Bisol said, he has been waiting for 505 days to get his benefits.

Bisol gave six years of his life to military service, including two tours in Afghanistan. He was in the airborne infantry.

"There were a lot of times I thought we weren't going to make it," said Bisol.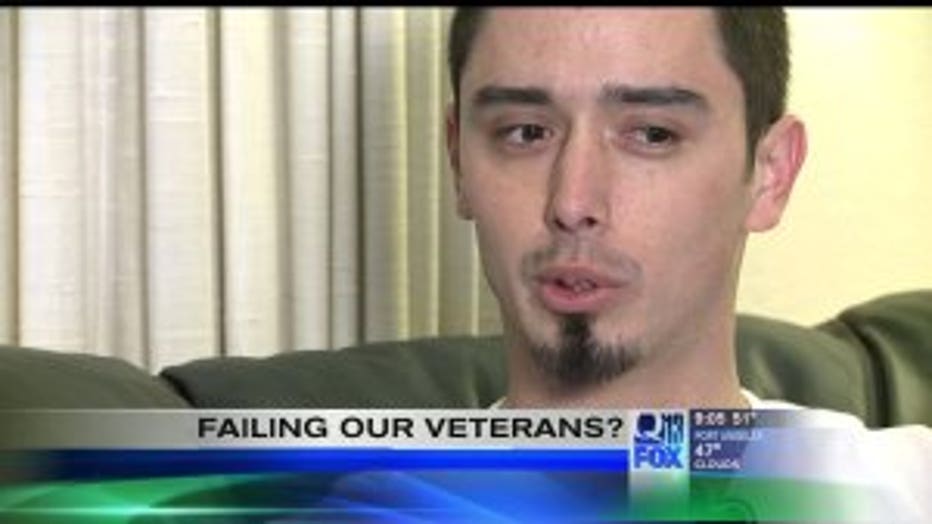 The 30-year-old survived a leg injury and said he sustained permanent damage to his hearing while on the front lines. Back at home, another war started.

"A lot of veterans just feel lost; they don't know what to do. That is where I am at this point," said Bisol.

He filed his VA medical claim the day after his service ended in October 2011, yet he still has no idea when he will see his benefits.

"There is no one I could call and talk to, absolutely no one. I can call their 1-800 number, but I have to wait for two hours on hold," said Bisol.

VA claims have tripled nationwide since 2010, with a rush of Iraq and Afghanistan vets filing. It's a major backlog that is now being delayed even more by a new electronic record system.

"It's temporary and at the end of the day it's going to be a much better program," said Greg Kotanchick of Disabled Veterans of America.

But every day that goes by, Bisol finds himself in deeper trouble.

His dream of becoming a firefighter is over, due to his injuries. With no college degree, it's been hard finding a job. He is also a father who has a daughter to raise.

"People say money doesn't change everything, but it sure helps," said Bisol.

Bisol says he is waiting for $50,000.

The Department of Veterans Affairs says it could take two years to clear the major backlog.