Dino Rossi on run for Congress: 'I need to do this... because they need help'
SEATTLE-- Dino Rossi has decided he's not done with politics.

Rossi, a Republican, is best known for being on the losing end of one of the closest statewide elections in our country's history.

Now, the former state senator wants to be the next congressman from Washington's 8th Congressional District.

"I need to do this right now because they (Congress) need help, they really need help," Rossi said.


Why he's running

The 8th Congressional District runs from Issaquah, south to Auburn and Enumclaw, and East to Ellensburg, Wenatchee, and Chelan.

Republican Dave Reichert has represented the suburban district since 2005. But earlier this year, he announced he was stepping down.

That's when Rossi decided to step up.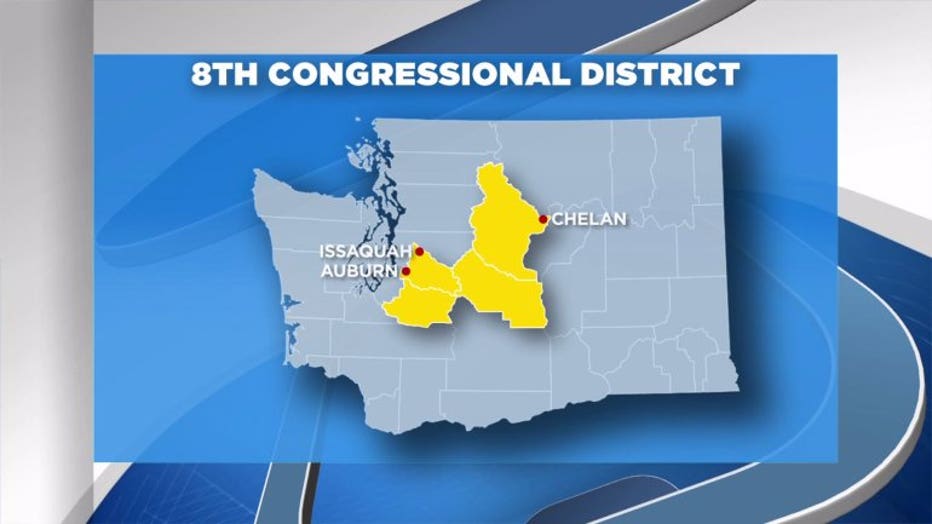 Washington's 8th Congressional District.


Rossi harbors no illusions of the current state of the country's capital. He says the political climate there has become so polarized- so political-it's toxic.

"Yes, and part of it I experienced in Olympia last year," he said.

If Olympia is partisan, Washington D.C. could be considered a cage match.

So why does Rossi want sign up for it?

"It's something that looks like it needs to be done," he said. "And I have the skills to do this."

Experience and Elections

Rossi served in the Washington State Senate three separate times; twice elected and twice appointed.

Known for his reputation of creating bi-partisan coalitions, he was appointed to take over the seat of Senator Cheryl Pflug in 2012. In 2017, Rossi was appointed again, to fill the seat left vacant by the death of his friend, fellow Republican Andy Hill.

Despite his success in the state senate, some know Rossi more for his failed statewide bids. In the 2004 race for governor against Democrat Christine Gregoire, Rossi led after the first two times the votes were counted. He was certified governor-elect twice.

But after the second recount, Rossi ended up losing by just 133 votes.

"You know, I have faith," Rossi said about losing one of the closest statewide elections in modern history. "Everything in my life has always worked out for the best and that would be no different."

Rossi ran for governor in 2008 and lost again. In 2010, he took on U.S. Senator Patty Murray and came up short.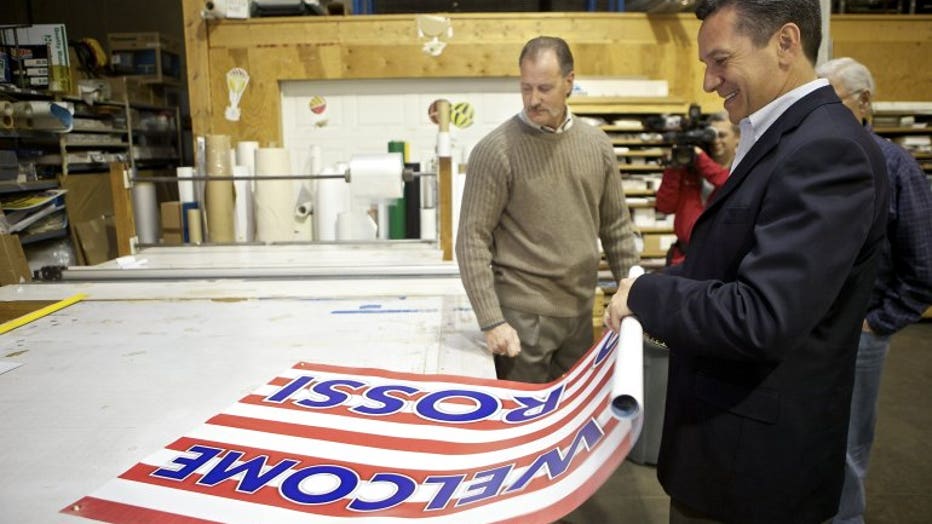 Rossi rolls up a campaign poster in 2010.


Though he has lost elections for statewide office three times, Rossi doesn't believe this campaign for Congress will be much different.

"Well, I'm the same person," Rossi said. "This campaign is actually smaller because it's just one-tenth of the state."

What about the message? Will it be the same?

Rossi says yes, adding, "being fiscally responsible and doing it with a social conscience."

Run with or against President Trump?

All Republicans on the ballot in 2018 face a looming question:

Do they campaign with or against President Donald Trump?

"You know he's an interesting person," Rossi said about the president. "People ask me about Trump all the time. I say, look, I'm not running to be the apprentice. I'm running to be the congressman from the 8th Congressional District. And I'm going to treat the president just as I would have treated George W. Bush or Barack Obama. When I agree with him, I agree with him. When I don't, I don't."


Rossi says he voted for Trump because the president did the one thing Rossi wanted him to do; put a conservative on the U.S. Supreme Court. Trump's selection to the high court Neil Gorsuch was sworn in April 8th, 2017.

What does Rossi think of President Trump's unique approach to the office?

"He has a very different style i think he was sent there as a disruptor," Rossi said. "Well, you know, it's not my style, obviously."

Rossi's Early Years

Rossi grew up in Mountlake Terrace in Snohomish County, the youngest of seven kids. His mother lived in public housing before meeting his father, a Seattle Public School teacher.

His father influenced his thinking in many ways, Rossi said.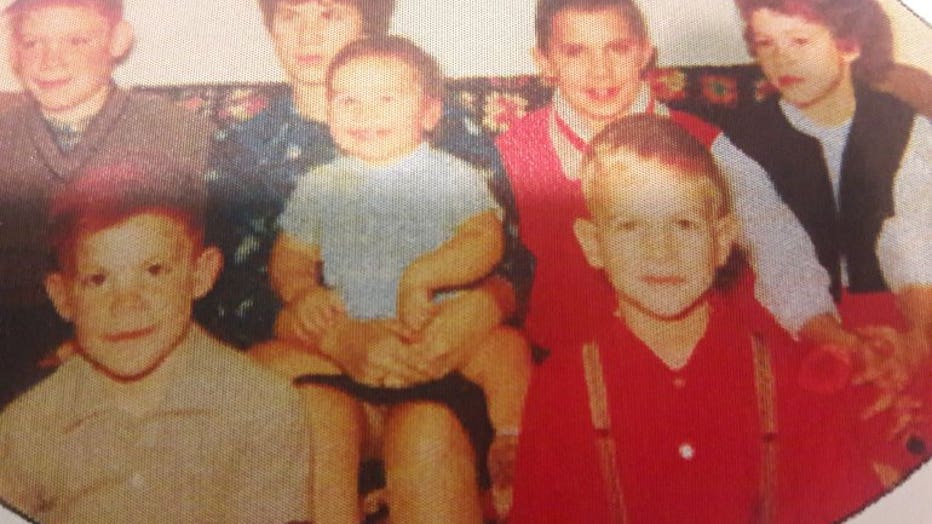 Rossi with his family as a young boy.


"It was hard when he passed," Rossi said with a tear in his eye. "He used to tell all seven of us kids, you know, nothing is ever as good as you think it's going to be or as bad as you think it's going to be, so don't get all worked up. And that's kind of a philosophy I've taken into politics, I don't get all worked up."

Rossi considered himself a businessman, even as a young child.

"I used to walk down to Ballinger Park Golf Course with my winter coat on in the middle of summer, get into the sticker bushes, find and sell golf balls back to the guys who lost them making 30 bucks a weekend when I was a little kid."

He worked his way through college at Seattle University, taking on roles in construction and as a janitor, waxing the floors at the Space Needle. He then moved on to a successful career in commercial real estate before getting into politics.

Competition in the 8th Congressional District

So far, Rossi is the only Republican to announce a run in the 8th Congressional District.

There are, by one count, nine Democrats and one Independent running in the district. They include a local pediatrician, a mortgage business owner, a former congressional aide, deputy prosecutor and an entrepreneur.

A Democrat has never been elected in the 8th Congressional District since it was created by the 1980 census. Still, it's considered a swing district. Though the Republican Reichert took the vote in 2016, the district narrowly voted for Hillary Clinton over Donald Trump.

When asked if he targeted the district, believing it was fertile ground for a moderate Republican, Rossi blanches.

"No," he said. "I live in the district. So maybe the district targeted me. I don't know."

In the end, Rossi believes he could use his moderation as a tool, helping to get things done in the deeply divided capitol. 


"I'm one of those glass half full guys, which is how I look at Washington DC," he says. "It looks like a bit of a train wreck back there. But I'm getting in on the ground floor and there's nowhere to go but up."