Die-hard fans camp out for Mariners tickets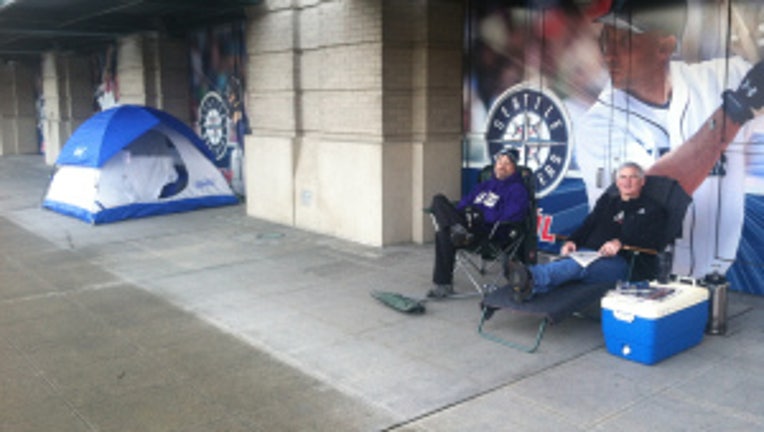 SEATTLE -- Two die-hard fans spent the night camping outside the Safeco Field Box Office to be the first in line to snag Mariners tickets.

Single-game tickets for the 2013 season go on sale to the public at 10 a.m. Sat., March 16.

Tom Nostrant and Greg Holbron started the line Thursday afternoon, with the plan to camp out Thursday and Friday night.

More than 90 percent of all single-game tickets will be offered at or below 2012 prices.

Tickets will be available without a service charge at the Safeco Field Box Office and Seattle Mariners team stores. You can also purchase tickets online.

Opening night is Mon., April 8 against the Houston Astros.