Did Amazon just make up a neighborhood for its new headquarters?


Did Amazon just create a brand new neighborhood for its second headquarters?

The e-commerce giant on Tuesday officially announced it has chosen New York's Long Island City and Northern Virginia for HQ2:

"The new Washington, D.C. metro headquarters in Arlington will be located in National Landing, and the New York City headquarters will be located in the Long Island City neighborhood in Queens."

Amazon even shared a map pinpointing the "neighborhood."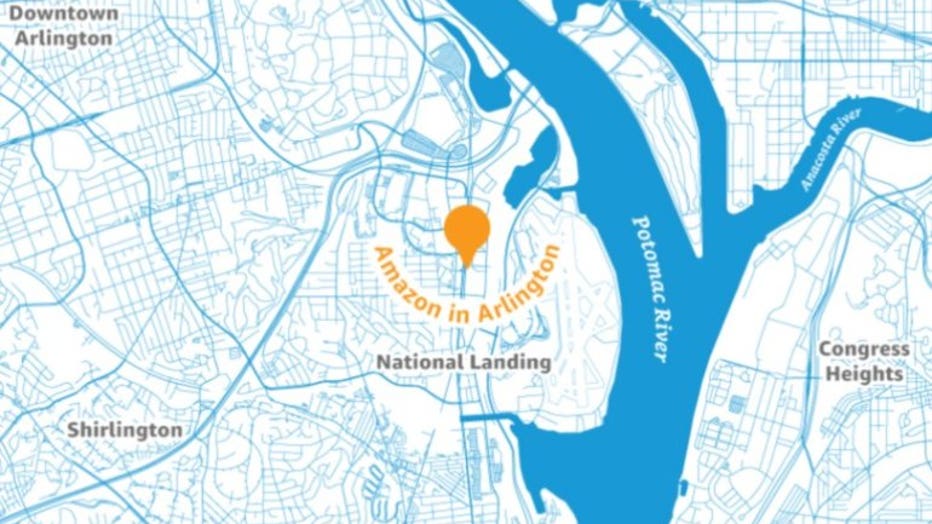 Just one problem. Longtime residents say the area is called Crystal City and they've never heard of a neighborhood called National Landing.




In a blog post, Amazon describes the community:

"National Landing is an urban community in Northern Virginia located less than 3 miles from downtown Washington, D.C. The area is served by 3 Metro stations, commuter rail access, and Reagan National Airport – all within walking distance. The community has a variety of hotels, restaurants, high-rise apartment buildings, retail, and commercial offices. National Landing has abundant parks and open space with sports and cultural events for residents of all ages throughout the year."

Sounds great, but does it exist?

According to a City of Arlington news release, National Landing is "a newly branded neighborhood encompassing parts of Pentagon City and Crystal City in Arlington and Potomac Yard in Alexandria."

So apparently the answer is yes. Amazon created a new neighborhood for its HQ 2 spanning two northern Virginia cities.

"We are proud that Amazon has selected National Landing for a major new headquarters. This is, above all, a validation of our community's commitment to sustainability, transit-oriented development, affordable housing and diversity," said Arlington County Board Chair Katie Cristol.

"We in Alexandria could not be more excited and proud for Amazon to call National Landing home," said Alexandria Mayor Allison Silberberg.

Amazon will invest $2.5 billion to build a new headquarters in National Landing, creating more than 25,000 high paying jobs.