Did a golden eagle carry Truffle the Shih Tzu away?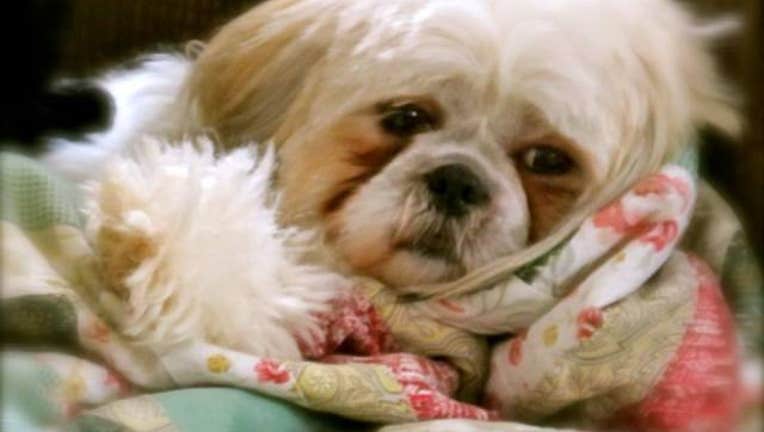 article


CASHMERE -- Nearly everyone has heard the rumors of giant birds coming down from the sky and sweeping up a cute kitty, chirpy dog or even a toddler.

Most of us brush off such stories. But those rumors apparently turned into a harsh reality for one Cashmere, Wash., woman late last month.

Marcia Green, 50, was home on her 40-acre property with her two Shih Tzu dogs on April 23. Like any normal day, she let her dogs outside for their mid-morning romp and pee break.

Though Green and her husband own land situated against dense mountain forests, she said the dogs normally stick by the house and bark to come in after a few minutes. Green heard the barking and she walked to her back door, but only one of the dogs was ready to come inside. She heard the other seven-and-a-half pound Shih Tzu, Truffle, barking from somewhere, too, but the dog was nowhere to be found.

After a few initial yelps, barking quickly stopped. Green looked all over the outside of the house for Truffle, but she nowhere.

"It was like she disappeared into thin air," Green said. "She always comes to me, but she wasn't coming."

In desperation, Green stood on her back porch and surveyed her property. In the far back corner of her yard, she spotted a white mound. There Truffle lay unconscious, suffering from a punctured lung, broken ribs and a lot of tearing and bleeding, Green said.

"She was just lying there lifeless," Green said.

Truffle was rushed to a veterinarian and who told Green the dog was not expected to live. But with some luck, and careful care by vets and Green, Truffle recovered.

Pestered by what happened to Truffle, Green consulted with numerous wildlife biologists. Since the puncture wounds were consistent with large claws, they all concluded one thing, Green said:

Truffle had been snatched up by a Golden Eagle or a large Hawk nesting in the area, dropped as part of a normal feeding process and then found by Green. The biologists told Green large birds of prey -- often golden eagles -- are known to snatch small dogs or cats and drop them from a high height to knock them out.

"It intentionally dropped her," Green said. "She's lucky she survived."

Green has lived at her home 17 years and never seen birds attack her dogs. However, since telling her neighbors what happened, she's heard similar stories surface.

"People have told me they find small pet collars in birds' nests," Green said.

Other media reports of dogs being snatched are rare, but known.

Now, Green and her husband stand outside while the two dogs roam the yard. Green said Truffle is slowly regaining the spunky confidence she was once known for... and now keeps an eye to the sky above.