DeVos fundraising visit draws about 1,000 protesters in Bellevue


BELLEVUE, Wash.  —An appearance from Education Secretary Betsy DeVos at a dinner for a conservative think tank in Bellevue Friday drew about 1,000 protesters.

DeVos spoke at the Washington Policy Center's annual fundraiser in Bellevue. DeVos has ties to the organization with her foundation in 2013 giving a $50,000 donation to the center's fellow member in Michigan, the Mackinac Center for Public Policy, according to Conservative Transparency, a database that tracks the flow of money among conservative donors, organizations and candidates.

DeVos stayed true to the Trump administration focus in her prepared remarks, promoting school choice in the way of charter schools, vouchers or education savings accounts to attend private schools.

She spoke of her belief in a "limited federal government" and "empowering parents."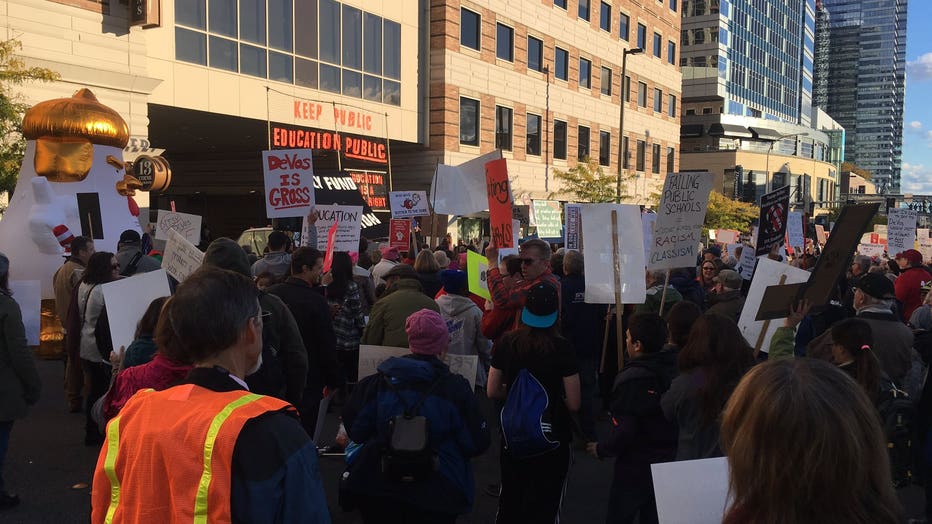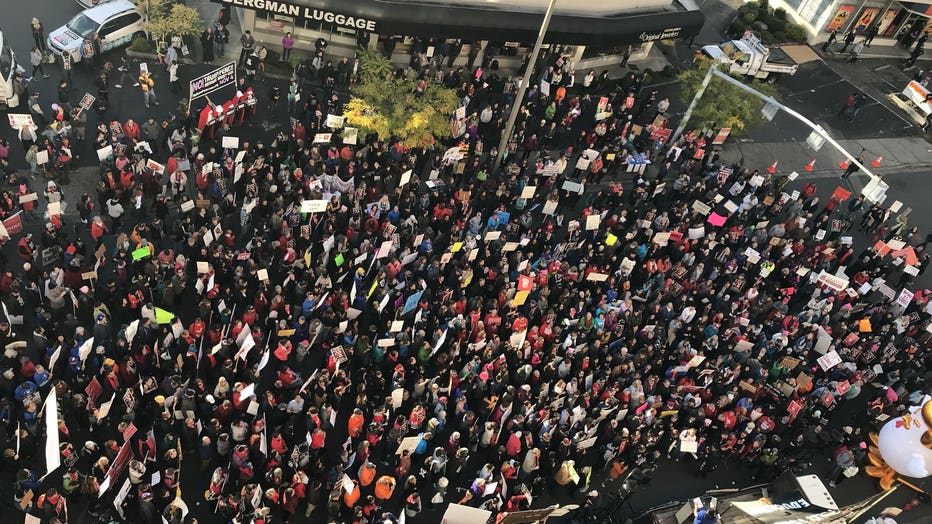 Before the speech, a crowd of about 1,000 DeVos protesters held signs outside the venue saying "Fully Fund Education" and "Make American Think Again." They chanted and cheered as a lineup of people, including politicians such as state Attorney General Bob Ferguson spoke about suing DeVos to keep protections for students who have borrowed money to pay for degrees at for-profit schools.

Sharonne Navas, an organizer with the Equity in Education Coalition, said the protest helped unify groups of educators and public-education advocates. She said DeVos personifies what they have been fighting against: A billionaire who has no experience in public education but wants to change policies.

About a dozen counter-protesters organized by the state Republican Party also demonstrated holding signs that said "Get the Fed Out of Ed."

Bellevue police said on Twitter that the rallies were peaceful.