Developers propose urban gondola for downtown Seattle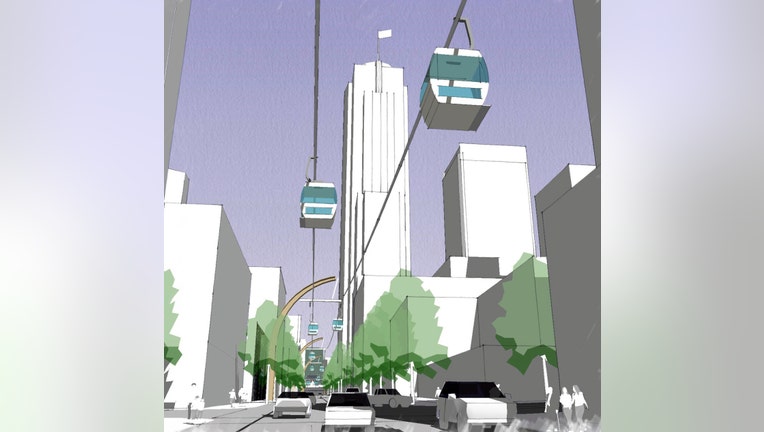 SEATTLE – Private developers revealed plans Tuesday to build an urban gondola connecting the Seattle waterfront to the convention center with cars and cables suspended above Union Street.

The Union Street Gondola would be ½ mile long and take 5 minutes to ride from end to end with one stop in the middle.  Plans call for eight support columns to suspend the cables transporting eight passenger cars departing every 16 seconds during hours of operation.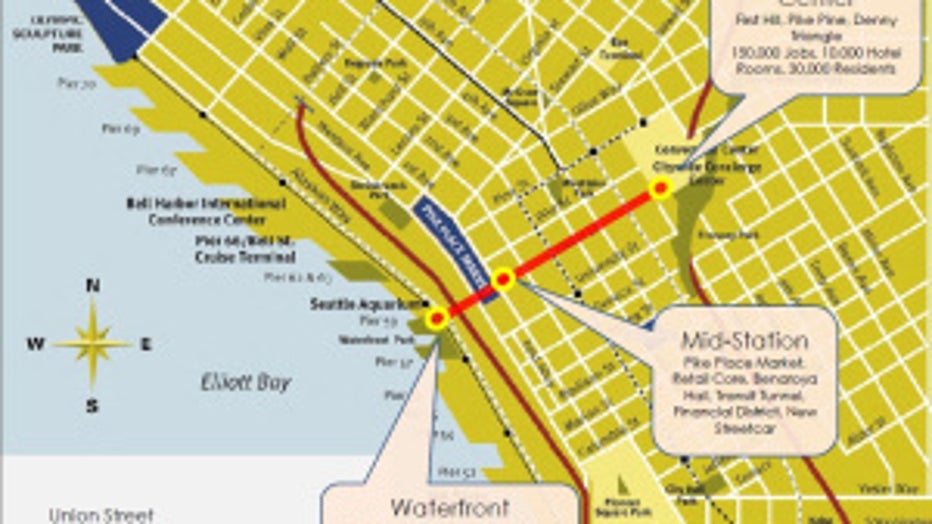 Backers say the entire project would be privately financed, but approval is required from the city.

Urban gondolas are already operating in cities including Portland Oregon, Singapore and Caracas.

Developers estimate they could transport 1,800 people each hour when operating at full capacity.

No ticket prices were announced at the public unveiling.