Detectives: 'Most Wanted' fugitive likely hid out in Gold Bar for decades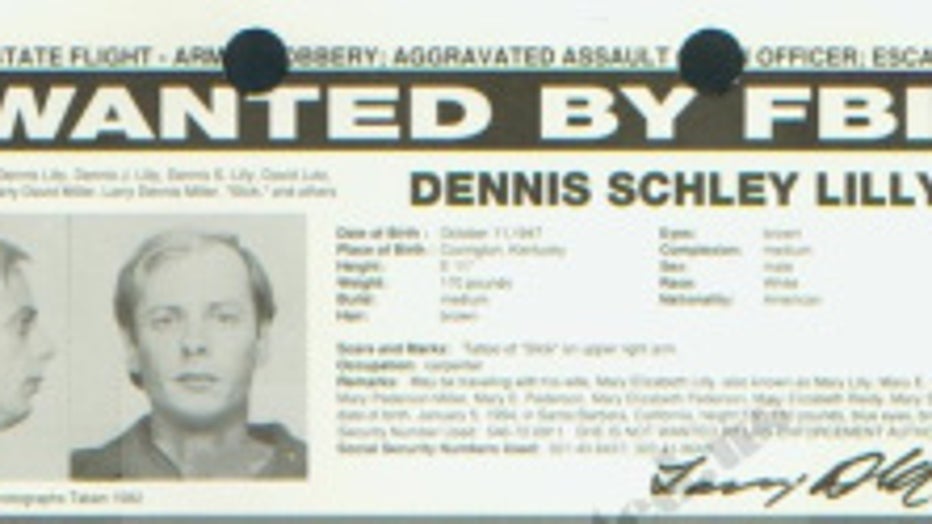 GOLD BAR, Wash. -- The Snohomish County Sheriff's Office believes it has uncovered the remains of a fugitive who escaped multiple prisons in the Midwest more than three decades ago.

Dennis "Slick" Lilly had a long rap sheet, including felony burglary, robbery and assault convictions from the 1970s and 80s.  Authorities believe he had been living in Gold Bar with his wife, Mary, for years, both using aliases they attained by stealing others' Social Security numbers.  They went by Dave and Amanda Murray, running a business called The Mail Station in Monroe since at least 2008.

Mitch Ruth, who owns Ruth's Realty next to The Mail Station, was shocked when he found out the story about this couple.

"That's not the couple I knew," said Ruth.  "He would pose as Santa Claus and take pictures with all the kids in town.  They were really a well-liked couple."

A break in the case came in October when Amanda Murray filed an application with an online stock trading firm and was denied because her birth date and Social Security number did not match.  A compliance officer found that unusual and contacted the FBI.

After further investigation, the FBI tracked the couple to Gold Bar and paid Amanda Murray, A.K.A Mary Lilly, a visit at her Monroe business last week.  Detectives say she broke down and admitted she buried her husband under a woodpile in a shed in her backyard after she says he died of cancer in June 2012.

Last week, the Snohomish County Sheriff's Office went to the Gold Bar home and uncovered human remains that are now in the possession of the county medical examiner for positive identification.

The Sheriff's Office and FBI continue to investigate to determine if Mary Lilly will face any criminal charges.

Tune into our story on Q13 FOX News at 4:00 and 5:00 for the latest.