Detectives: Couple who disappeared from Arlington home murdered; search underway for 'armed and dangerous' killers
EVERETT, Wash. -- Less than a week after Patrick Shunn and his wife Monique Patenaude disappeared from their Arlington home, Snohomish County authorities are now searching for their killers.

Detectives have named 53-year-old John Reed, a neighbor of the couple, and his brother, 49-year-old Tony Reed, as their suspects.

Investigators said surveillance footage ties the brothers to the disposal of Shunn and Patenaude's vehicles.

Both vehicles were found on Thursday, crashed in a rural, wooded area.

In a press conference Sunday, Snohomish County Sheriff Ty Trenary said detectives found evidence at that scene that led them to believe Shunn and Patenaude were murdered.




Teams continue to search for the couple in an area north of their home, near Oso.

"The recovery of Patrick and Monique is our agency's number one priority right now, for the sake of their families," said Sheriff Trenary.

"Our second priority is getting the Reed brothers into custody and off the streets."

John and Tony Reed are both convicted felons and believed to be armed and dangerous. Their whereabouts are unknown.

Investigators found one of John Reed's vehicles in Ellensburg yesterday and took it as evidence.

Detectives believe the Reed brothers could be driving a 2007 Volkswagen EOS Coup, similar to the one pictured below, with Washington license plates AXH5106.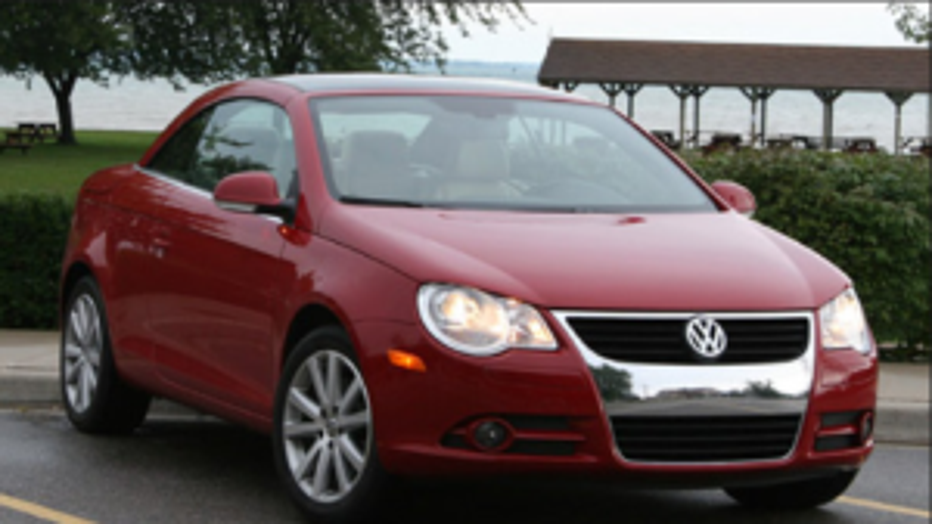 The car is registered to their parents.

John Reed is 5 feet 8 inches tall, 190 pounds, with hazel eyes and gray hair.

Tony Reed is 5 feet 11 inches tall, 150 pounds, with green eyes and gray hair.

Anyone with direct information on the whereabouts of John or Tony Reed, or with information about the investigation into the murder of Shunn and Patenaude, is asked to call 911 or the Snohomish County Sheriff's Office anonymous tipline at 425-388-3845.

Investigators have not released a motive for the killings, but Sheriff Trenary confirmed John Reed and the couple had some type of property dispute in the past.

The families of Patrick and Monique released a statement following Sunday's press conference.

First off, we appreciate the effort that the community and specifically law enforcement has put forth to locate Patrick and Monique.

Patrick and Monique are a loving couple who are loved by friends and family.  Their 20 acre farm and animals are their passion.  They love the outdoors, love their family and friends and, most of all, love life.  Wherever they are, they are together.

We appreciate efforts to organize search parties to look for Patrick and Monique. However, we'd like to ask the public to please let law enforcement authorities continue the search and the investigation. If help from the public is needed, they will let you know.

The family appreciates the media respecting our privacy.