Detectives arrest accused armed Seattle U robbers; say one suspect linked to several street robberies
FUGITIVES CAPTURE UPDATE December 14, 2014 -- Seattle detectives arrested two juvenile suspects, ages 15 and 17, and booked them into Youth Service Center on this case. Detectives say the 15 year old suspect is believed to be involved in numerous other East Precinct street robberies. Detectives continue to investigate. FUGITIVES WANTED IN SEATTLE November 21st, 2014 -- A student coming out of the gym at Seattle University was robbed at gunpoint on the night of November 11. Seattle detectives hope the getaway car the thieves used might help you identify them. Watch the surveillance video that shows their car. Detectives say it's a bright-yellow four-door sedan that looked like a taxi that had Push Bars on the front. Two men got out of the back and two others stayed in the front seat. In the video you can see a cell phone or lighter being used.
The victim, who does not want to be identified, says one of the robbers looked about 15 year old, but the other one was in his 20's. "The younger individual asked me what time it was. I tried to keep walking then I felt a gun on the back of my head, I looked back and there was an individual pointing a gun at me asking for my phone and my wallet." The victim says he told the crooks he didn't have his wallet and after about 30 seconds, they took off back towards the gym. You can see them running towards their car in the video. Detectives say this happened at about 9:30pm and the victim said there are usually lots of people around. "That was the only reason I kind of ran after this individual. When I saw him get about 25 yards away from me, I was just hoping I could alert him but as soon as I saw him pull the gun, I didn't want him to pull the trigger because he could try to get me or a passenger coming by, a car or anything, so I said 'Forget it.'"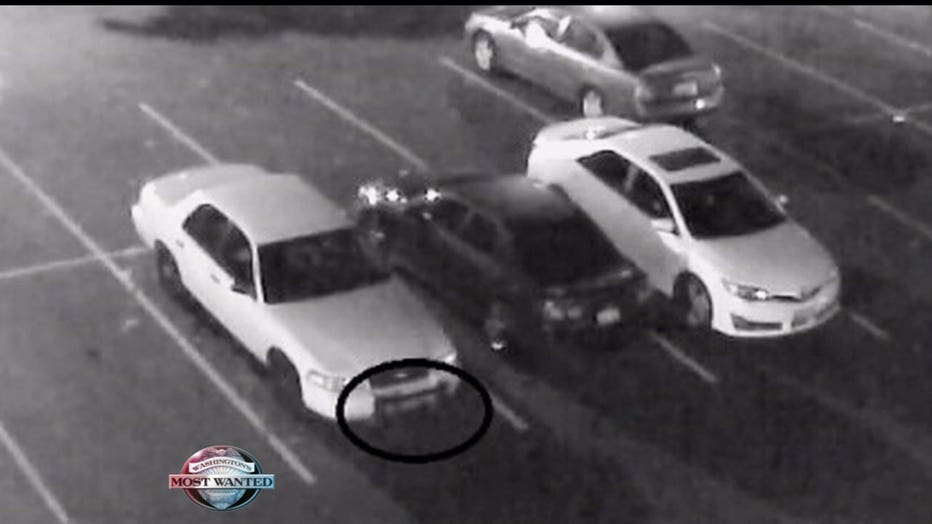 That car they were in is a great clue. Again, detectives say it's bright yellow, and looked like a taxi with no decals and had a Push Bar on the front. If you know someone who drives a vehicle like that or have any information on the identity of the four suspects, call an anonymous tip into: CRIME STOPPERS: 1-800-222-TIPS You must call the crime stoppers hotline with your tip to be eligible to receive a cash reward for information leading to a fugitive's arrest. Click here for information on how to text a tip to Crime Stoppers.