Detective who faced alleged cop killer: 'I thought I was going to die'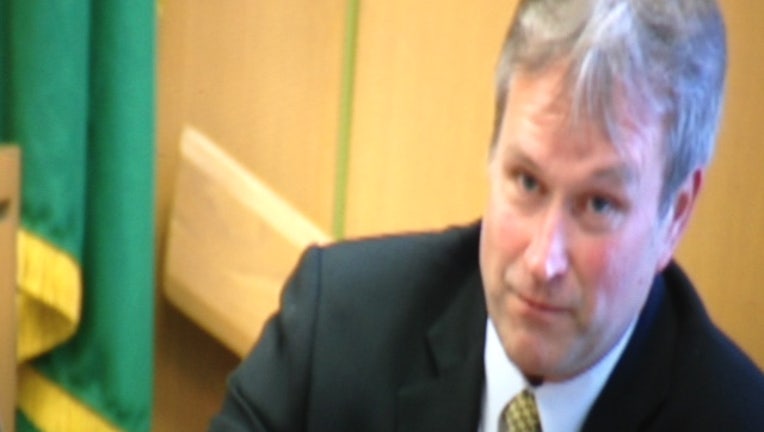 article


SEATTLE -- The Seattle detective who came face to face with an alleged cop killer says he's lucky to be alive.

"I thought I was going to die," Gary Nelson said Monday at the murder trial of Christopher Monfort.

Monfort could face the death penalty if convicted in the death of Seattle police officer Timothy Brenton.




Nelson told jurors he was at Monfort's apartment complex based on a tip that there was a car there that matched the description of the suspect's car in a drive-by shooting of Brenton on Halloween night 2009. When Monfort showed up at the complex, Nelson says he told him to stop.

"He said, 'F___ that' and ran," said Nelson.

The detective gave chase up a nearby stairwell. He told jurors that's when Monfort pulled out a gun, pointed it at him, and pulled the trigger. Fortunately, it misfired.

"Somebody I didn't know just tried to kill me and I didn't do anything to them," Nelson remembered thinking. "Now, I'm beyond angry."

The foot chase continued, this time with other officers, but Nelson said when Monfort pointed the gun at him again, the detective fired two shots that dropped the suspect.

Monfort was left paralyzed from the waist down, but the detective who took him down does not regret opening fire.

"He was going to shoot me if I didn't shoot him first, so I immediately fired."

The trial continues Tuesday.