Derelict ship sinks, another ship listing in Tacoma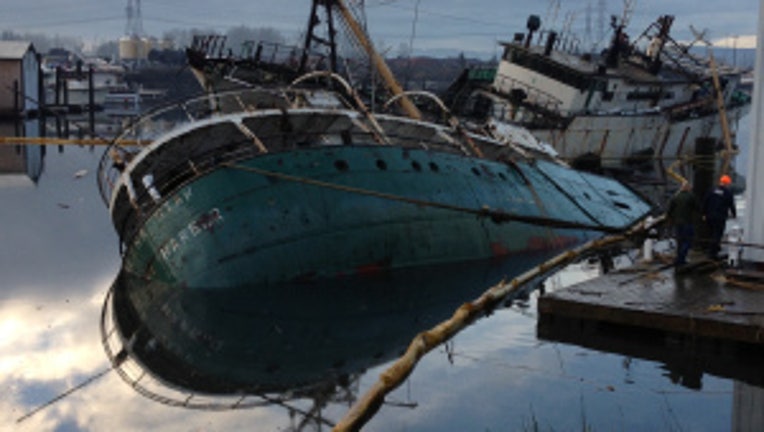 TACOMA -- An abandoned ship sank in the Mason Marina of the Hylebos Waterway and another ship was found badly listing early Friday, authorities said.

The Tacoma Fire Department, U.S. Coast Guard and Washington Department of Ecology responded to the Mason Marina around 6:30 a.m.

The agencies found that one abandoned ship, the Helena Star, sank, and the other ship, the Golden West, was listing in the water.

The Tacoma Fire department boomed off the area, to prevent possible pollution from any residual fuel remaining inside the ships.

The two ships were chained together when they sank, the Department of Ecology reported.

The ships have been at the marina for a couple of years, and had reportedly been on the Department of Ecology's "radar,"

the News Tribune of Tacoma reported.