Deputy shoots at man holding 'gun' made of Legos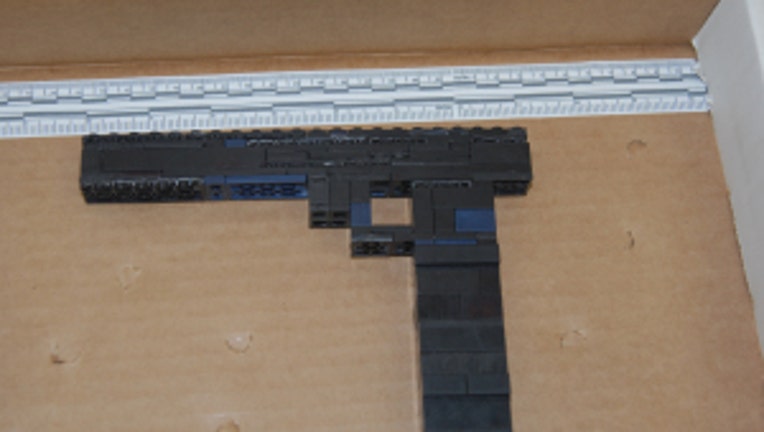 DUVALL, Wash. -- A King County sheriff's deputy shot at a man holding a 'gun' made out of Legos Thursday in Duvall,  officials said.

Luckily, the deputy missed the man, who had been waving what appeared to be a black handgun at passing cars and who, officers learned later, was developmentally disabled.

According to the King County Sheriff's Office, deputies were called to NE Woodinville-Duvall Road just east of Mink Road NE at around 11:20 a.m. with reports of a man brandishing a handgun at cars. When the first deputy arrived, the man ignored commands and allegedly pulled what appeared to be a black handgun from his waistband.

"He grabbed the item that was in his waistband and pulled out and pointed at her at what appeared to her to be a gun," said King County Sheriff's Office spokesman Charlie Akers.



[trib_ndn vid=23889937 site_section=dash]

Deputies said the gun from about 20 yards away looked real, but some say the shooting could have been prevented by a caretaker who was by the man's side during the incident. "The caretaker did not say anything, so the deputy was faced with what she felt was an armed subject," said Akers.

He allegedly pointed the object at a deputy, who fired several shots at the man. The man dropped to the ground, and luckily was not hit.

The King County Sheriff's Office said all of their deputies go through training on how to pinpoint and handle the mentally disabled.

The female deputy involved has been on the force for about two decades.  She was shaken up but relieved the man was not hurt, Akers said.

No one is expected to face criminal charges.  The man was taken to a mental institution for evaluation.

The man is a resident of a nearby group home for developmentally disabled adults, and is known to have a fondness for toy guns, officials said.