Deputy known for fighting sex trafficking put on leave


SEATTLE -- A King County sheriff's deputy known for his fight against sex trafficking is now on administrative leave after allegations of missing funds from a nonprofit program the man created.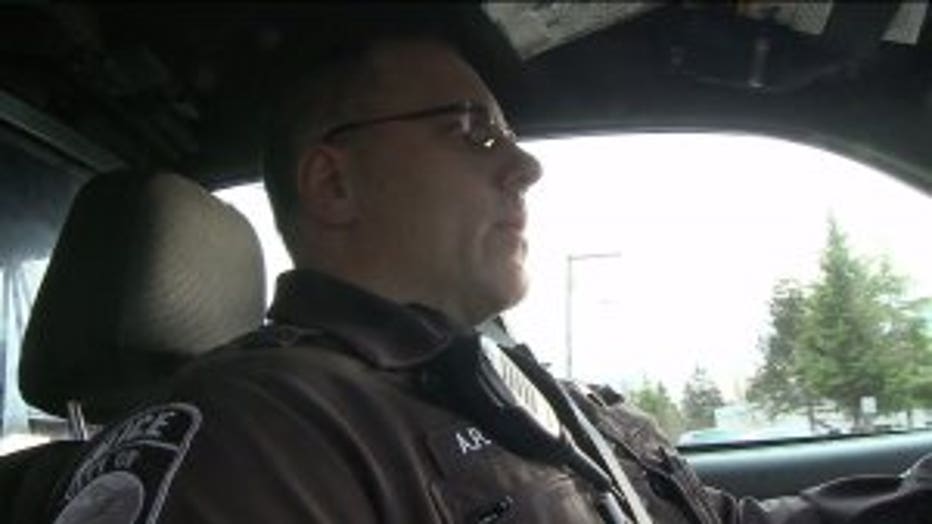 Deputy Andy Conner is the founder of the Genesis Project.

It's a drop-in center that opened in 2011. Since then it has attempted to help more than 70  women,  many of them teenage girls, get off the streets and away from prostitution.

"We want to hit it on all three angles. We want to help the girl, arrest the john and we want to go after the pimp," said Conner.

That was Conner last year. Q13 Fox news followed his team as they busted suspected pimps and tried to save young girls from a life of prostitution.

"First of all, they're victims, but we are putting them in jail and that doesn't help the trust level with them," said Conner.

In a Youtube clip from 2011, the deputy passionately explained the need for the Genesis Project and on Wednesday his wife, Laura, showed that same passion defending her husband.

"I respect him, so it's hard," said Laura.

Laura says on May 1, her husband was forced to turn in his badge with no explanation from the King County Sheriff's Office.

"In front of the house they collected his gun and his badge and his handcuffs," said Laura.

The wife says she's not sure about the exact details of the allegations but she is certain someone is lying about funds missing from her husband's nonprofit program.

"People are giving us money; we have to be transparent in every single thing that we do, nothing to hide, he is totally innocent," said Laura.

Laura volunteers at the Genesis Project part-time and says over the years the couple has donated thousands of dollars to get the program started. The drop-in center provides food, clothes, blankets and, most importantly, a safe place for victims to sleep.

"When this is all over, all of the respect I know he had in the department and the community before this -- they are going to have even more respect for him," said Laura.

She says her husband's work will continue despite the false accusations.

"We didn't come this far to help these girls for nothing,and we are not going to quit; we are going to keep going, whatever they want to throw at us," said Laura.

Laura says they will have all the paperwork and receipts to prove her husband did nothing wrong.

On Wednesday, Sheriff John Urquhart said he could not talk about the case at all except to confirm there is an internal investigation.