Deputies seize heroin, meth, firearms and dozens of suspected stolen car keys
PORT ANGELES, Wash. -- A suspicious vehicle complaint led to an arrest and the seizure of heroin, meth, two handguns, two loaded AR-15 assault-style rifles and dozens of suspected stolen car keys, the Clallam County Sheriff's Office said Monday.

On Sunday afternoon, two deputies responded to a suspicious vehicle complaint on Deer Park Road in Port Angeles. As they arrived, the driver sped away at a high rate of speed. The deputies discontinued a chase in the interest of public safety, the sheriff's office said.

But soon afterward, a report came in of a vehicle, with a description matching the previous one, having crashed into a fence the intersection of 7th Avenue and Bourchier Street. The vehicle was abandoned.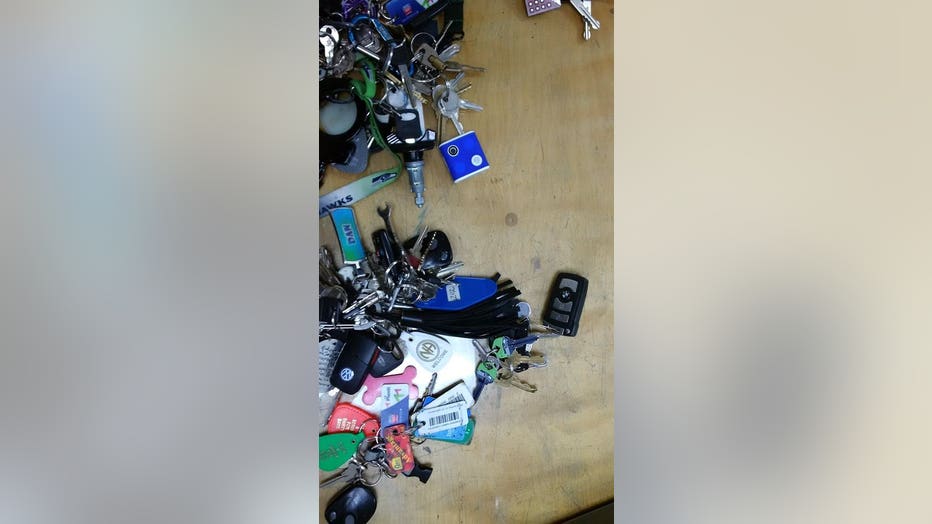 Deputies obtained a search warrant and found in a vehicle a backpack containing about 950 grams (a little over 2 pounds) of suspected heroin, 500 grams of suspected meth, two loaded handguns and two AR-15 rifles.

In addition, dozens of keys found in the vehicle are suspected of being stolen during vehicle prowls, the sheriff's office said.

Nearby, deputies found a suspect, a convicted felon, and arrested him for drug offenses and being in unlawful possession of firearms, including a stolen firearm.