Deputies searching for missing Montesano couple and 2 of their 4 young children
MONTESANO, Wash. -- Grays Harbor County sheriff's deputies are asking for the public's help finding a missing family including a baby and a toddler.

Deputies say Jason and Melissa McAlister left home with two of their four children, ages 2 years and 8 months, around 7 a.m. Tuesday. They were expected to return home at 3 p.m. but haven't been seen or heard from.

The couple's other two children, ages 5 and 7, were at school. The bus driver who was taking them home returned them to the bus barn after their parents were not at the bus stop to pick them up after school.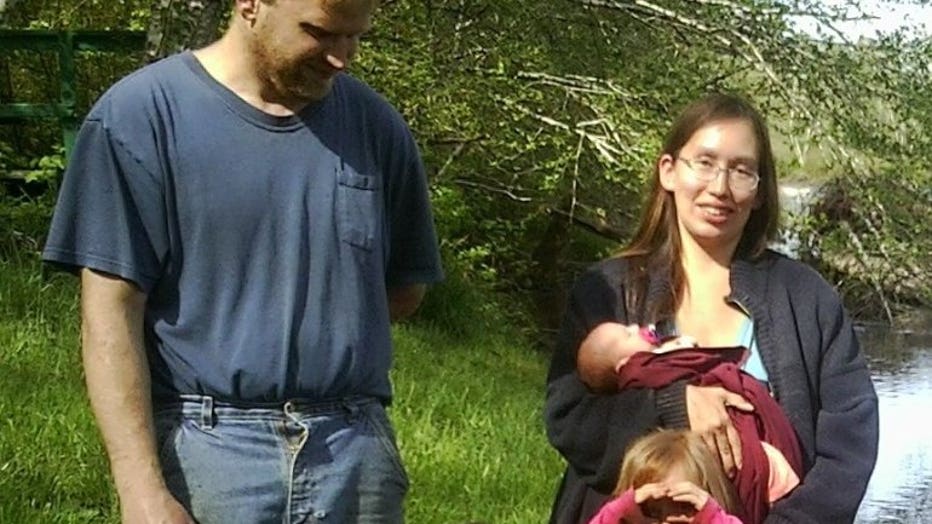 The person who called 911 said they did not see the family's car, 2008 Chevrolet Uplander, return home. That person told dispatchers that the couple's two children had been taken back to the Montesano schools bus garage.

The caller said the McAlisters planned on going for a drive after completing some morning chores, and said they often went to the Humptulips area or the Steel Bridge in Mason County. It was unclear where they were going on this drive.

Deputies from Grays Harbor and Mason counties have been searching for the family. They believe it is possible that the couple's vehicle may have broken down somewhere.

Anyone with information is asked to call the Grays Harbor Communications Center at 360-533-8765.

The car is described as a 2008 gold Chevrolet Uplander with Washington plates BCG7486.