Deputies: Man doused girlfriend with flammable liquid, lit her on fire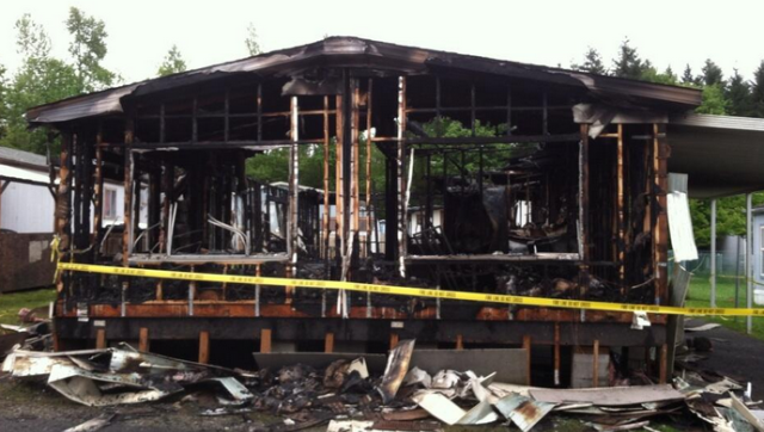 article


TACOMA -- Sheriff's deputies are investigating a South Hill mobile home after a man allegedly poured a flammable liquid over his girlfriend and set her on fire Monday.

According to the Pierce County Sheriff's Department, a woman called police around 7:50 p.m. Monday from a mobile home in the South Hill area of Puyallup to report domestic violence.

Firefighters called to the scene found a woman with heavy burns lying in the yard and a mobile home behind her on fire. Fireifghters put out the house fire, and transported the woman to Harborview Medical Center with critical burn injuries. The woman told police her husband doused her with a flammable liquid and lit her on fire, police said.

Several hours later the home was destroyed by a "separate and independent fire," Central Pierce Fire and Rescue officials said. The second fire is being investigated.

The suspect was later found in Lakewood, sheriff's deputies said. He allegedly resisted arrest, and even kicked a police dog. He also suffered from severe burns and was taken to Harborview.

He is expected to be charged with assault in Pierce County court. Q13 FOX News is not naming the suspect at this time.

Police believe the couple was fighting before the incident.

This story will be updated as more information becomes available.