Deputies hunt for suspects who pointed guns at children while using racial slurs
SPANAWAY, Wash. - Pierce County Sheriff's deputies are looking for two teens they say pulled a gun on two separate groups of kids, and in one of the incidents, called the child the n-word.
One of the incidents happened on Jan. 31 around 2 p.m. in a neighborhood that is about half a mile away from Cedarcrest Middle School in Spanaway.
Pierce County Sheriff's Deputies say two teens, with ski masks, pulled up to a group of young girls and pointed a rifle at them.
"I was scared because I thought I might get shot up and never get to say goodbye to my parents anymore," said 11-year-old Danae Sharp.
Sharp and her friend, Taniyah Tatum, were walking home from Cedarcrest Middle School.
They were feet away from their home when they say the strangers in the SUV pulled the gun on them.
"It's just scary," said Ashley Baker. "We've been here nine years, and we've never, ever experienced this," she added.
Baker is the mother of 11-year-old Tatum. She sat and spoke to FOX 13 News, joined by her friend Connita Sharp. Sharp is the mother of Danae.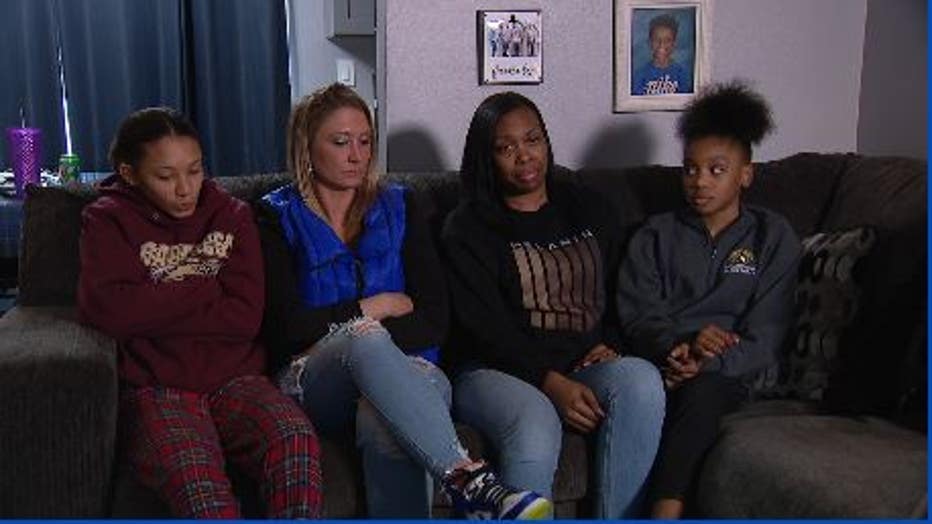 "You want your children to be able to experience life and get to do the things you got to do. But now, it's just so frightening out here that you just can't trust anybody," said Sharp.
Pierce County Sheriff's Deputies say this incident was one of two that happened on Tuesday.
The other incident involved a 12-year-old boy who went to Spanaway Middle School, investigators said.
Officials with the sheriff's department told FOX 13 News like in the previous incident, two teens pulled up in a white SUV and started to harass a 12-year-old boy.
However, this time, the teens got out of the car, pointed the rifle at the boy, called him the n-word, and tried to start a fight with him.
Investigators say the teens in the SUV are white.
"When I found out it was racial slurs and stuff, I thought, 'was this a target, because all the girls in the group were mixed or black,'" said Baker.
Sharp tells FOX 13 News the family is sharing their stories in the hope to bring awareness to the community, and justice for their children.
"We're able to hold the people accountable because it's not a game. It's not funny. You are terrorizing the community," she said.
Investigators say the teen suspects face charges of intimidation with a weapon.
The vehicle looks like an Infinity QX 50. 
Anyone with information is asked to call the sheriff's department at (253) 287-4455 or Crime Stoppers at 1-800-222-TIPS. You can also submit an anonymous tip via the P3 Tips app.