Deputies blast dangerous fugitive with fire hose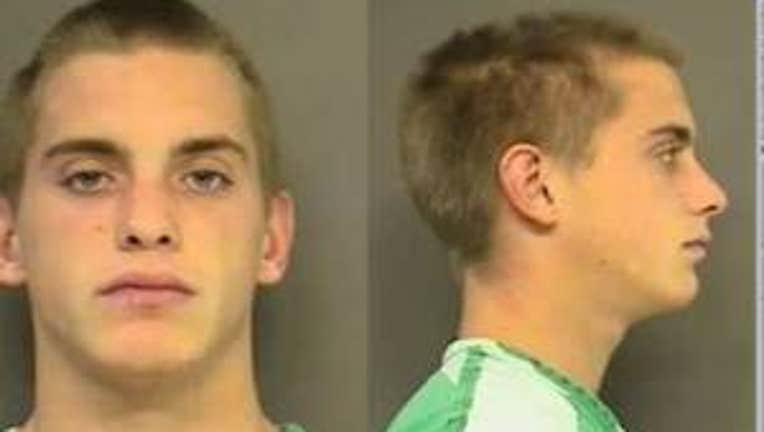 SNOHOMISH COUNTY --  A manhunt lasting several hours near Mill Creek Friday night ended with officers blasting 22-year-old Vincent Nutter with a fire hose and arresting him.

Nutter was wanted on a weapons charge and took off in a stolen car when deputies tried to serve him with a warrant Friday afternoon.  The community was sent into lock-down as Nutter dumped the car at the intersection of 180th St and James, and ran into the woods.

After several hours of searching, officers got a tip and found Nutter hiding in a tree.  They ended up blasting him with a fire hose to get him to come down and surrender around 8:30 p.m.

"It really took a big group effort, and it was great because no one in law enforcement was harmed, no one in the public was harmed, and the suspect wasn't harmed," said Shari Ireton of the Snohomish County Sheriff's Office.  "So, it was a good way to end the evening."

Nutter's father, who is also wanted for felony weapons charges, is still on the run.  If you see Mark Nutter call Crime Stoppers at 1-800-222-TIPS.