Deputies: 2 dead, 1 hurt in Mason County crash (PHOTOS)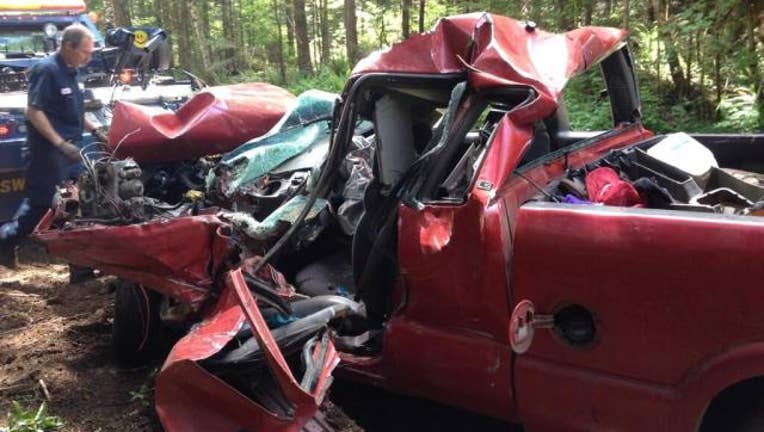 MASON COUNTY -- Deputies say two people died and another was taken to the hospital after their truck crashed along a forest road.

The circumstances of the crash were not immediately available. This happened Sunday morning off of Forest Service Road 23.

Deputies say as many as seven people in the pickup when it left the road. Five people who were riding in the bed of the pickup were ejected.

The Mason County Coroner identified the victims as David Michael Dudley Jr., 19,  and  Alena J. Pepi, 18.

One person was taken to Harborview Medical Center with unknown injuries.




Stay with Q13 FOX News for the latest on this developing story.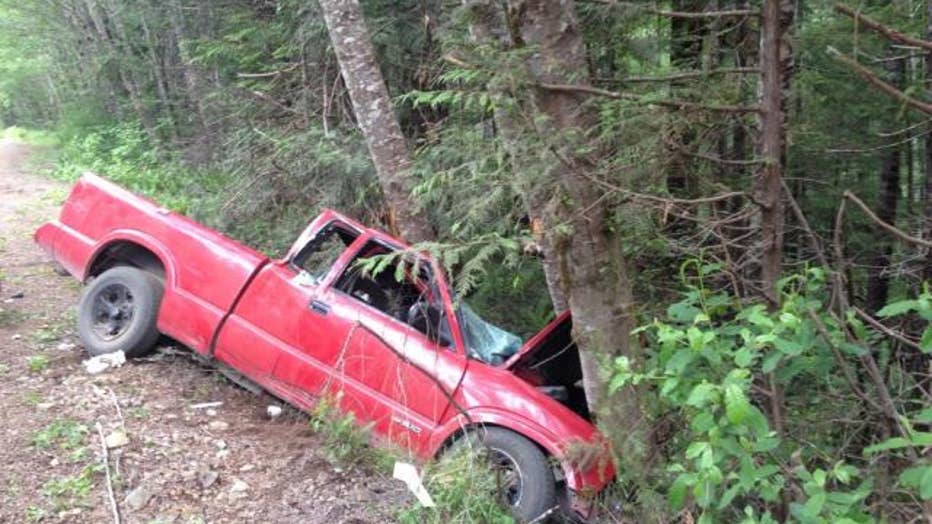 (Photo: Mason County Sheriff's Office)