Dept. of Fish and Wildlife tries 'unprecedented' deer rescue mission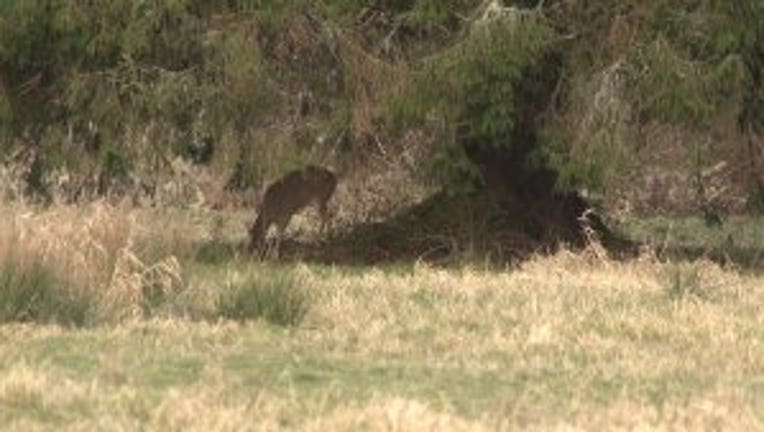 CATHLAMET, Wash.-- An emergency rescue mission to save a herd of endangered animals is underway in southwest Washington.

Officials with the U.S. Department of Fish and Wildlife are trying to save more than 50 white-tailed deer from a refuge in Cathlamet, Wash. The reservation has long protected the deer that are native to southwest Washington and parts of Oregon. But now, because of an eroding dike, the deer are in danger of the Columbia River.

"This road is also the dike that holds back the Columbia," said Fish and Wildlife Officer Jackie Ferrier. "And as you can see it's extremely corroded. If it gives way, this whole area would be under six feet of water."



Ferrier said there's a sense of urgency behind the failing dike. But since there's no money for replacement, the wildlife officials are trying to trap the deer in nets and move them to a different location. Something that's never been done.

"It's unprecedented," Ferrier said. "We've never tried to move this many deer all at once."

The goal is to get all 50 out by April, before flood season puts stress on the dike. Fourteen have been captured so-far.