Democrat Dhingra, Republican Englund advance to key state Senate race in November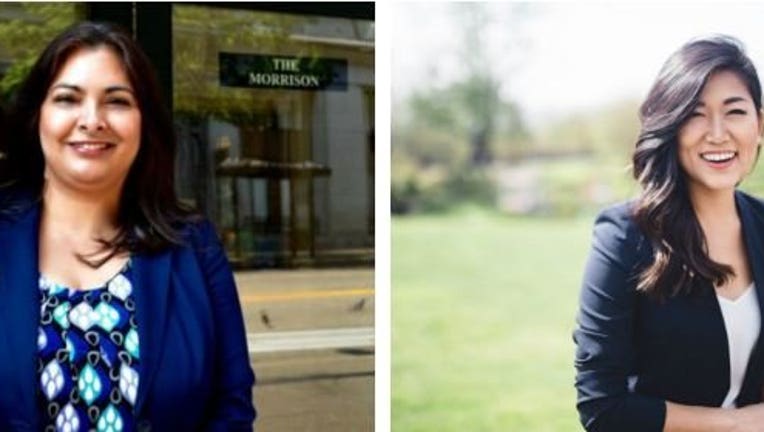 article


OLYMPIA, Wash. (AP) — Early returns in a primary election of a race that will determine the balance of power in the Washington Legislature show Democrat Manka Dhingra leading Republican Jinyoung Lee Englund.

Both candidates for the special election in the 45th District advanced to the November ballot under Washington's top two primary, with Dhingra garnering about 51 percent of the vote to Englund's 42 percent as of Wednesday. Parker Harris, no party listed, captured just 7 percent.

Dhingra and Englund, both political newcomers, are seeking the seat left vacant by Sen. Andy Hill, who died last year. The district includes the Seattle suburbs of Woodinville, Kirkland and Redmond.

The race has already drawn more than $3 million and is on track to be the costliest legislative race in state history. Republicans currently hold a one-seat advantage in the Senate, while Democrats hold a narrow edge in the House.

Dhingra, a senior deputy prosecuting attorney with the King County Prosecutor's Office, has been endorsed by key Democrats, including Gov. Jay Inslee and U.S. Sen. Patty Murray.

Englund has worked as a staffer for Republican U.S. Rep. Cathy McMorris Rodgers and as a spokeswoman for the Bitcoin Foundation.