Deadly house fire in Snohomish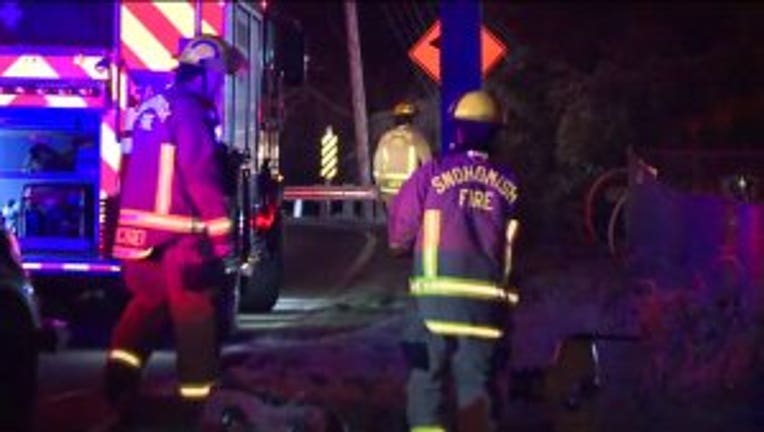 The 16000  OF Roosevelt Rd. remains shut down as fire investigators look into a deadly house fire.

An elderly couple was inside the house when the fire began.

The woman inside made it out unhurt.

Deputies were first to arrive and tried to get into the house, but the fire and smoke pushed them back.

Firefighters were eventually able to pull a man in his 90's out. They performed CPR on the man but were unable to save him.

Investigators believe the fire may have started in the back of a television inside the home.