DEA chief of operations: State legalization of pot 'reckless and irresponsible'
WASHINGTON -- The Drug Enforcement Administration's chief of operations told a Senate hearing Wednesday that the legalization of marijuana at the state level is "reckless and irresponsible" and will have severe social costs for the United States, The Washington Post reported.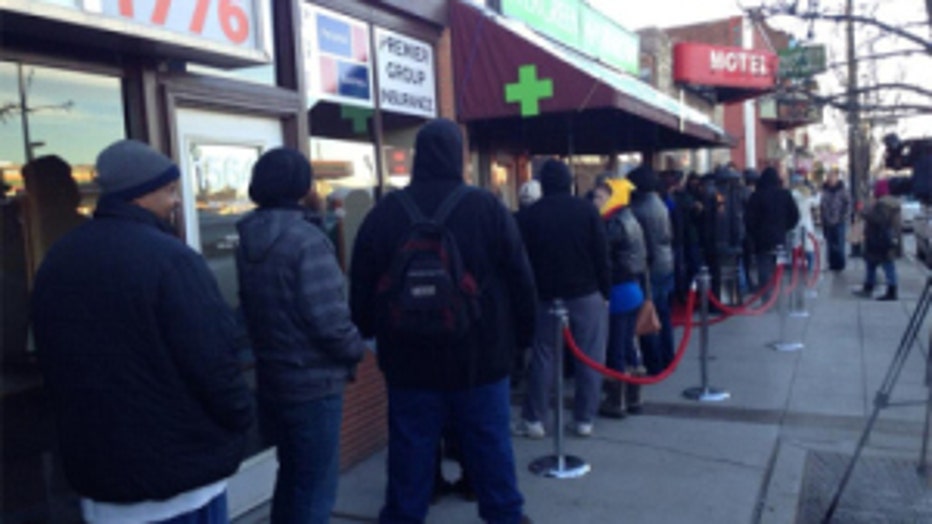 Lines were once again large outside Denver's Evergreen Apothecary on Jan. 2, 2013, for the second day of legal recreational marijuana sales in Denver. Many had no luck on Jan. 1. (Photo: Twitter / Chris Jose)


According to the newspaper, the DEA's James Capra was responding to a question from a senator about state legalization of marijuana during a hearing about drug cultivation in Afghanistan.

"It scares us," Capra said. "Every part of the world where this has been tried, it has failed time and time again."

Capra said the early days of legal pot sales in Colorado dismayed federal drug agents.

"There are more dispensaries in Denver than there are Starbucks," Capra said, according to the Post. "The idea somehow people in our country have that this is somehow good for us as a nation is wrong. It's a bad thing ... This is a bad experiment. It's going to cost us in terms of social costs."

Capra said the legalization in Colorado and Washington state have led to uncomfortable questions from law enforcement partners abroad.

"Almost everyone looked at us and said, 'Why are you doing this...,'" Capra said. "I don't have an answer for them."