Daycare worker assaulted as she opens business


TACOMA -- A woman was brutally attacked as she was opening a daycare center shortly after 6:30 a.m. Monday.

The woman was opening the Tender Heart Learning Center in the 8200 block of Pacific Avenue South when she said a man wanted to use the  phone in the building. She complied, and the man hit her several times in the face and head before another employee arrived and stopped the attack.

The woman sustained fairly severe injuries and was taken to the hospital. Police have been unable to talk with her as she is being treated for her injuries.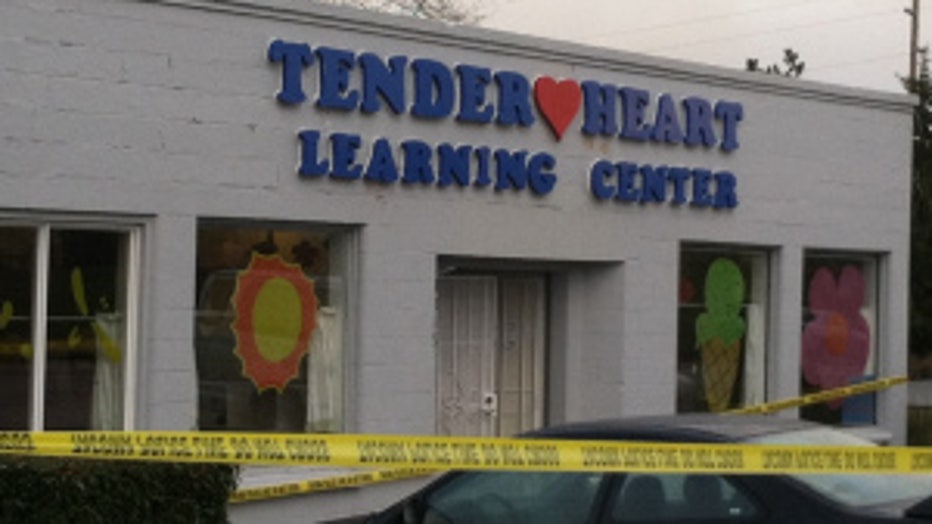 K-9 units looked for the suspect, but they were not been able to locate him.

The suspect is described as a black male with a short Afro and narrow face and is 5-feet, 6-inches tall. Anyone with information on the suspect is asked to contact police.

The attack prompted another nearby daycare to make changes to its policy when they open up in the morning. Parents of children who usually use the daycare were in shock when they heard about the alleged attack.

"We pulled up to the daycare, and we saw it was completely surrounded by police and blocked off with tape," said local parent Katelyn Royer.

Parents said they're still nervous about the attack happening where their children learn and play.

"It's very unnerving," Royer said. "I mean, I don't know if I'm going to be prepared to take my daughter back at the end of the week."