'Dave' of Dave's Killer Bread accused of injuring 3 deputies, wrecking patrol cars
WASHINGTON COUNTY, OR (KPTV) - Washington County Sheriff's Deputies arrested David Dahl, best known as "Dave" from Dave's Killer Bread, on Thursday night.

It started around 10 p.m. when deputies responded to reports of a disturbance at a home on Southwest Timberline Drive near Alpine Terrace.

The caller said that Dahl was acting erratically and that she needed help.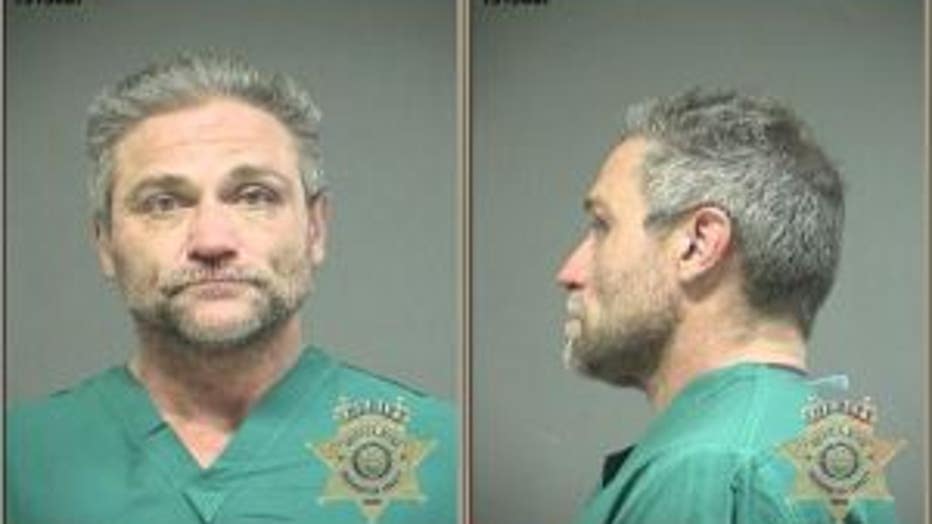 Arriving deputies said that they encountered a black Escalade leaving the area reportedly driven by Dahl.

They said that Dahl rammed a patrol car head-on before they turned on their emergency lights and drove off with another patrol car in pursuit.

Dahl would not stop for the deputy and slammed on his brakes several times trying to get the deputy to slam into the back of his Escalade, according to investigators.

Deputies said that Dahl later crashed head-on into a second patrol car before backing up his SUV and hitting the second car again.

According to deputies, Dahl was about to back up again when a third patrol car rammed the SUV and pinned it between two other patrol cars.

Deputies said they had to pull Dahl from the SUV and that he resisted arrest and fought with deputies.

They used a Taser on Dahl, but said it had little effect.

Deputies were eventually able to take Dahl into custody and said that he suffered injuries in the struggle but is expected to recover.

Paramedics took three deputies to the hospital.

All three deputies were treated and released.

The hospital released Dahl as well and deputies then booked him into the Washington County Jail.

He's facing a long list of charges including assaulting a peace officer, attempt to elude, resisting arrest and reckless driving.

Dahl is the co-founder of Dave's Killer Bread. He's a convicted felon who spent 15 years in state prisons for a number of convictions.

It wasn't until after his final sentence that he began to turn his life around in the bread business. Dahl employs some ex-cons at the bread business, which uses the tag line, "Just say no to bread on drugs." At last check in late 2012, Dave's Killer Bread employed some 300 people, a third of which were ex-cons.

FROM KPTV