Daughter dies day after 'Superwoman' saved son from explosion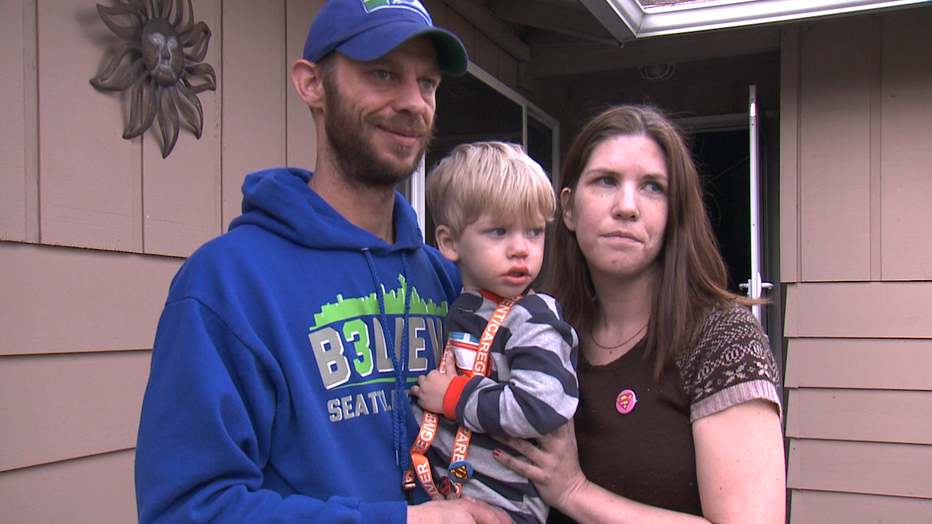 Christopher and Mindie Sayers holding their 2-year-old son, Eli. (Photo: KCPQ-TV)


PUYALLUP -- A Puyallup woman who saved her son seconds before a home explosion is being called 'Superwoman' by firefighters. But Mindie Sayers says she's far from brave, she just did what any mother would have done to save their child.

"You could smell it, you could hear it, was thick, black smoke through everything," Sayers said Wednesday.



The smoke came out of nowhere and Sayers was trapped in the bedroom with her 2-year-old son.

"It just sounded like a roaring fire," Sayers said.

Hoping to buy more time to escape, she shut the bedroom door and ran toward the window.

"I opened it up, kicked the screen out, threw him out, threw my cellphone and jumped out the window. About two to three seconds later, there was a huge explosion," Sayers said.

The problem was a leaking oxygen tank. Investigators say it's possible a remote control toy car found next to it could have sparked the flames. The oxygen tanks were recently set up for their baby girl, Abigail, who has severe brain damage. She's been at Seattle Children's Hospital since she was born three months premature.

"The right side of her brain is completely gone, but she still smiles and she recognizes me," Sayers said.

Abigail was supposed to come home from the hospital on Wednesday but the explosion the day before destroyed most of the house and the smoke ruined the nursery.

"We have nowhere to live. We have nothing for her, so it's really hard," Sayers said.

After the interview with the couple, Q13 Fox News was notified of Abigail's death. The father says her heart gave out and she died Wednesday night at the hospital.

The family is in financial trouble. If you would like to donate to the Sayers, you can go to this link.

You can also reach Mindie directly at Melinda_Sayers@yahoo.com.