Darion Lipsey sentenced to more than 59 years in prison for double murder in Pioneer Square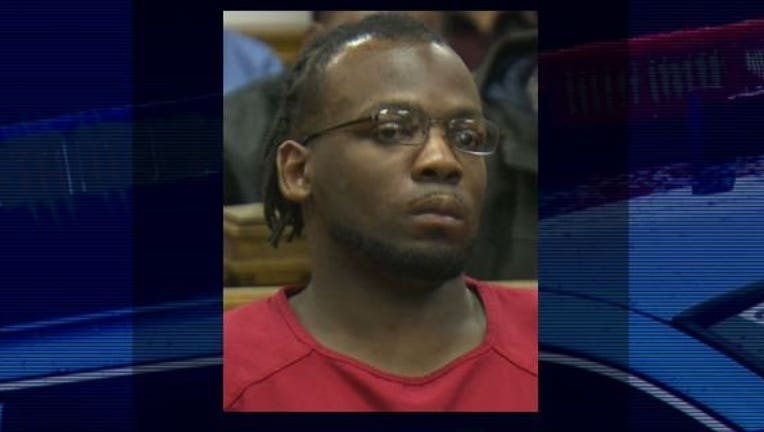 article


SENTENCED IN SEATTLE November 8th, 2019 --
Justice is served in a double murder more than three and a half years ago -- a case that Washington's Most Wanted viewer tips not only helped Seattle Police solve -- but also led to the arrest of the killer.

In Judge Bill Bowman's packed King County courtroom last Friday, Darion Lipsey learned his fate.

Emotions ran high as Lipsey sat stone-faced while the judge recounted what happened in Pioneer Square on March 30th, 2016. Lipsey was identified as the suspect by tips to Crime Stoppers after we aired surveillance video showing him get out of a car in an alley. A second camera picked him up after he walked around the corner and flipped his hat around, just a moment later, Seattle Police say he shot Isaih Whitmore and Hersey Purvis. "This was not a spontaneous, impulsive act, or one driven by emotion or fear," said Judge Bowman.




The defense had argued that Whitmore had threatened to shoot Lipsey during an argument hours earlier, but the judge pointed out that Lipsey did not take any action at that time and, instead, waited until later to go and confront Whitmore. "This was a calculated act, in this court's view, designed to settle an ongoing dispute between Mr. Lipsey and Mr. Whitmore," said Judge Bowman. He also stressed the importance of recognizing that there were two victims killed when Lipsey opened fire. Hersey Purvis, 28, was an innocent bystander. "It is clear that Mr. Purvis did nothing to initiate, or to provoke Mr. Lipsey's actions in this case," said Bowman.

Before the judge rendered his decision, Hersey's mother and grandmother addressed the court. "He was careless. He did a careless act and I think that he should go away, because my son's gone. He's still here. He got family. He can still eat. He can still breath, so he's got it good to me," said Hersey's mother, Jennell Purvis. Hersey's grandmother, Esteen Wheeler, told the court, "My grandson was a good kid. He was a gentleman and the guy, whatever his name is, took his life. He's a punk."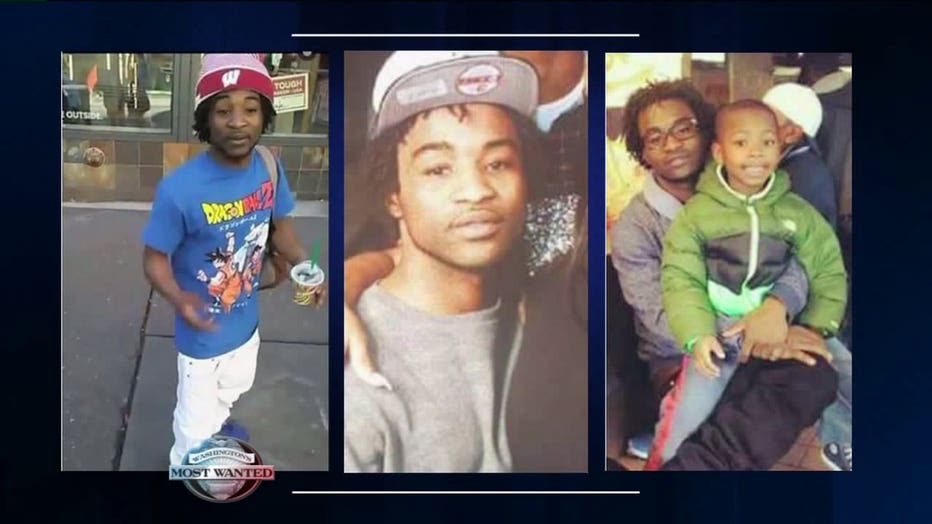 Pioneer Square homicide victim Hersey Purvis


When it was time for sentencing, Lipsey showed no emotion as Judge Bowman ordered him to serve 390 months on Count 1 of Murder and 320 months for Count 2 – both served consecutively, for a total of 710 months – more than 59 years in prison.

In a statement, Hersey's mother said, "The murderer of my son has been sentenced to prison, but it will never take away my pain and separation anxieties that I will have for the rest of my life. Not a day goes by that I don't think about my son and I can't think about my son without thinking about who did this. I would never want any parent to experience the loss of a child. Darion Lipsey is a coward with no remorse and he deserves the punishment he brought on himself. I love my son and I am his #HerseysWorld."

Lipsey was WMW Capture #841—and the very first Washington's Most Wanted fugitive caught after Crime Stoppers launched the P3 Tips App in 2016, that's free to download to your cell phone. The app is the next generation in crime fighting that keeps you anonymous and even allows you to send photos and videos right to police.


Convicted double murderer, Darion Lipsey


VERDICT UPDATE August 27, 2019 --
A King County jury has found Darion Lipsey guilty of two counts of 1st Degree murder.

FUGITIVE CAPTURED December 5, 2016 --
The U.S. Marshals Pacific Northwest Violent Offender Task Force arrested Pioneer Square double murder suspect Darion Lipsey on Monday thanks to a Washington's Most Wanted viewer tip to Crime Stoppers of Puget Sound.

Deputies say he was wearing a dreadlocks wig and glasses as a disguise at the time of his arrest in Federal Way.

Lipsey is WMW capture #841.

The tip came through the new P3 Tips App for Crime Stoppers which is available for download for free on your smart phone.




FUGITIVE WANTED IN SEATTLE November 10, 2016 --
Seattle Police are asking for the public's help to find Pioneer Square double murder suspect Darion Lipsey aka 'D-Bo" and 'Memphis'.

Detectives say he shot and killed Isiah Whitmore and Hersey Purvis on the morning of March 30th on 2nd Ext St.  "My son loved life. He didn't bother anyone. He was a loyal young man and loved his family and his son who is 6 years old," said Hersey's mom.

"We don't know where this guy's at. He's a very dangerous individual. The word is Lipsey may have a Mac-10 machine gun with him also," said Ret. Det. Myrle Carner with Crime Stoppers of Puget Sound.

Washington's Most Wanted viewer tips helped homicide detectives identify him from surveillance video.

He also has a warrant for his arrest after failing to appear for sentencing on Sept. 2 for Attempted Residential Burglary. Court documents show fingerprints identified him as a suspect in a break-in at an apartment on 14th Avenue South in Seattle on November 06, 2014.

Lipsey is 6'01" 180 pounds with a scar on his forehead. Lipsey could be in SeaTac or Tukwila in one of the motels along International Blvd or in the Auburn area.