Daniel Guerin murder: Detectives hope new DNA profile can help solve deadly stabbing at Lakewood park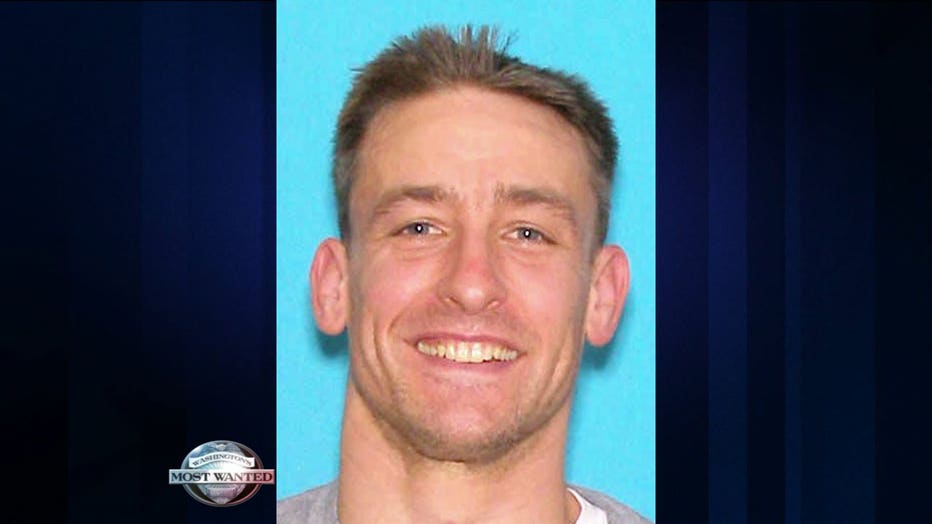 UPDATE -- September 28, 2016

One year after Danny Guerin, 36, was found stabbed to death near his pickup truck in the parking lot of Seeley Lake Park in Lakewood, police say they have a DNA profile of a possible suspect. "Officers found what they believe was fresh spit or saliva, probably about 5 to 6 feet from the victim's body. Obviously, if it's not dried and it's pretty recent so they've made that collection and we got back a DNA profile and it came back as a male. That's all we know. We've entered it into CODIS which is a nationwide database. We're waiting for a hit. It gets checked at least weekly because somebody is going to have to be arrested and have their sample inserted into it and if we can get a match, obviously that's a good lead for us because that person has to explain why their saliva which was reasonably fresh was still at the scene of that crime," said Lakewood Police Lt. Chris Lawler.

If they got a tip from the public on a person of interest, they could compare their DNA to that sample. "If that DNA gets a match, you can't say it wasn't me. DNA doesn't lie. It could have been a witness. It could have been that they were just there and maybe they left just as this was getting ready to start but saw something. We'd love for that hit to come up sometime sooner than later," said Lt. Lawler.

Surveillance video from August 27th, 2015 shows a pedestrian walking from the north to the south entering the park at 9200 Lakewood Dr. SW before Guerin arrives in his 2003 blue Chevrolet truck. Detectives believe the homicide occurred about five minutes later and think he may have been a victim of an attempted robbery. However, a motive has not been determined.  Police are asking for any information on suspicious persons or vehicles seen near or in Seeley Park that night.

"I often wonder if there's somebody that knows something about this case or maybe our suspect confided in somebody and their holding on to that secret for a little while. I always hope that those people, their conscience gets the better of them and they decide to come forward to turn their friend in or family member in to do the right thing," said Lt. Lawler.

If you have any information that can help detectives solve the case, call Crime Stoppers anonymously at 1-800-222-TIPS (8477).  There is a cash reward of up to $1,000 for information that leads to an arrest.

 

UPDATE September 11, 2015 --
Lakewood detectives have new surveillance video to show that they hope will help find Daniel Guerin's killer.

"The video does show about five or six minutes prior to the victim coming into the parking lot, a pedestrian walking from the north to the south entering into the park," says Lakewood Police Lt. Chris Lawler. "You can't tell who the pedestrian is, you just can tell there's a person on foot walking into the park. Then we see the victim, Danny Guerin, pull-in in his truck and then about five or six minutes later we believe the homicide occurred, so is this person related or involved? Probably and at the very minimum the detectives want to talk to that person, so we're still at a point right now in the case where we don't have any leads. We don't have any good information, nothing to go on, so the detectives are still asking for the public's help. We're asking for them to think about what they may have seen that night if they were in that area. Did you see anybody running? Anybody acting strange? Did you have a friend or somebody come back to your house who was covered in blood and came up with a different explanation that night? Anything like that the detectives just need something to go on."




KILLER WANTED IN LAKEWOOD August 28, 2015 --
Daniel Guerin, 36, was found fatally stabbed near his pickup truck in the parking lot of Seeley Lake Park Thursday night, and police asked for the public's help in the murder investigation.

Police said that at about 10:44 p.m. Thursday, police found Daniel R. Guerin lying near his 2003 blue Chevrolet pickup truck in the park's parking lot at 9200 Lakewood Dr. SW. He had suffered stab wounds and subsequently died, police said.




"The Lakewood Police Department is investigating this incident as a homicide and is requesting the public's help with any information related to this death investigation," police said in a news release.

Photos of the scene and Guerin's pickup truck are below.

If you know who killed Daniel or anything that can help solve his murder, call an anonymous tip into:
CRIME STOPPERS: 1-800-222-TIPS

You must call the Crime Stoppers hotline with your tip to be eligible to receive a cash reward for information leading to a fugitive's arrest.

CLICK HERE for information on how to TEXT A TIP to Crime Stoppers.