Dangerous driving conditions at Snoqualmie Pass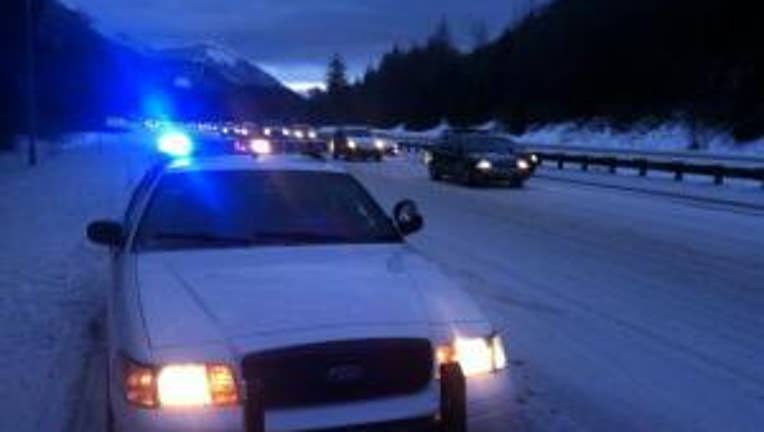 article
SNOQUALMIE - More than a foot of new snow is expected from the latest winter storm. It's great news for skiers and snowboarders, but not great for drivers trying to get up to the mountains.

Washington State Patrol says there were 17 accidents and more than 20 spin-outs at the Snoqualmie Pass, as of 8 pm Sunday.

The Department of Transportation has been doing its part.  Plows have been driving up and down I-90 all day, trying to keep the roads clear.

But the snow keeps falling, and the wind keeps blowing.

"It's been very busy, definitely kept all of us on our toes," says Trooper Michael Porter. "We're been responding to a lot of one car spin-outs, collisions. Cars hitting guardrails, hitting each other."

People who live up by the pass say that's always what happens when weather conditions are like this.

"On the freeway, we see quite a bit of accidents when people come up here not prepared," says Paul Brault.

Campbell Fraser pulled over to put chains on his car. But he didn't see a lot of other drivers doing the same.

"Not that many actually, until we got to here with trucks. But most cars just go for it."

Troopers and tow truck drivers say it's not worth taking a chance. They say no matter how much experience you have on the ice and snow, you still need to follow the restrictions that WSDOT puts in place and drive more cautiously.

"Unexpected things can happen in front of you," says Trooper Porter. "You can have a pickup crash in front of you, and you're not able to slow down in time. Ultimately, just slow down, increase your following distance."

Jordan Gilstrap and her family just decided to come up to the slopes on a different day. They changed their plans when they saw just how bad the roads were today.

"We got to like exit 34 and decided not to go any further," she says. "It was just like a sheet of ice from there on."

Chains are still required for vehicles heading east Sunday night.  Traction tires are required for vehicles heading west.