Dangerous bacteria forces evacuations of disabled, low-income senior citizens


HOQUIAM, Wash. -- More than 60 disabled and low-income seniors have been forced out of their apartment building after tests showed dangerously high levels of bacteria.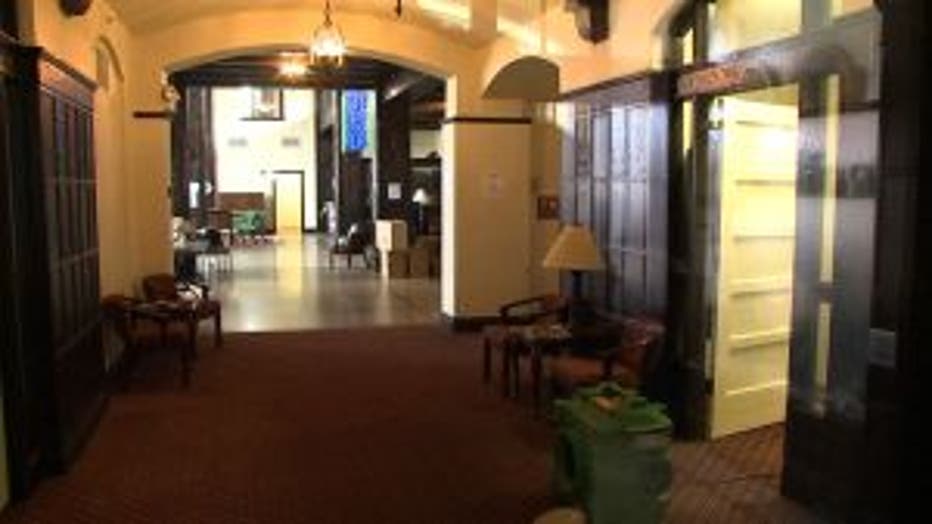 Looking inside the Emerson Manor apartment building on Simpson Avenue in Hoquiam, where dangerous bacteria forced the evacuation of residents. (Photo: Steve Kiggins/KCPQ-TV)


This started last week when a small fire forced everyone out of the top two floors.

But then bacteria were discovered in the water runoff from the building's sprinklers – and everyone else had to leave.

Contractors are working to clean up the mess, but county officials say getting everyone back into the apartments could take weeks.

More than 20 seniors slept on cots at Emanuel Baptist Church Monday night.

"Everything's shut down, they evacuated the whole building," said displaced resident Carl Trisar.

Other seniors stayed in nearby hotels or with their families while crews continued decontaminating the building.

"They just told us that we needed to take some of our clothing for a week or so and any important papers," said resident Connie Parson.

Recent testing of water runoff found high levels of bacteria and that means nobody can stay in the Emerson Manor apartment building on Simpson Avenue.

"They have some deficiencies where they are compromised health-wise, and this could be traumatic to them and result in hospitalization for many of them," said Charles Wallace, the deputy director of the Grays Harbor County Department of Emergency Management.

Seniors only had three hours on Monday to grab what they could, including their pets.

Trisar's dog is having a tough time adjusting.

"He is depressed, he just started eating today," Trisar said.

The county housing authority is already drying out the building with a small army of fans.

Workers hope they won't find mold or asbestos inside – that could keep seniors out of the building for much longer.

The county can pay for food and housing until the end of March, but what happens when the money runs out is anyone's guess.
"Right now we don't know how long they are going to be gone," said Wallace. "It appears to be long term."

It's not only the apartments above; the businesses below are also closed because of the bacteria, including Anchor Bank.

That business is accepting donations to help cover the costs of housing and feeding the seniors who just don't have anywhere else to go.