Dad's day out with 2-year-old son turns to horror


BUCKLEY, Wash. -- "I heard bang, bang, and then a louder one" when a pickup truck hit a pole. "I jumped up and ran outside and I just heard, 'Baby! Baby!' and ran across the street," former firefighter Todd Kibbey said.

Kibbey is a military veteran, retired firefighter and EMT -- but nothing could have prepared him for what he'd find across the street:  A gravely injured 2-year-old boy.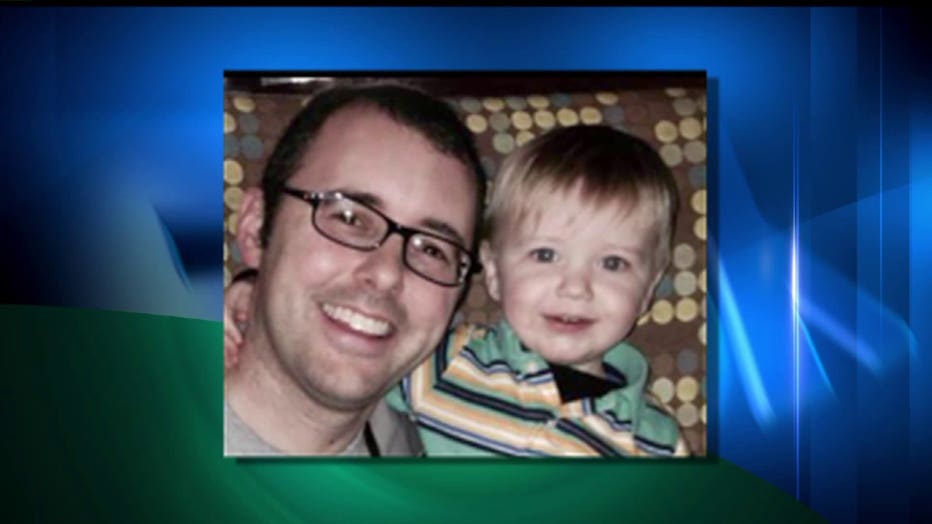 Lincoln "Linc" Person, 2, shown with his father. Linc was killed in Buckley when a pickup truck ran over him while he was being pulled in a red wagon by his father. (Photo courtesy of family)


"We got him (the boy) back (to life) twice; he went purple, no response. Continued with chest compressions and just kept breathing for him, and he started breathing, and he got blue again and we kept going and he started breathing," Kibbey said.

But the toddler, Lincoln Person, died later at Mary Bridge Hospital in Tacoma.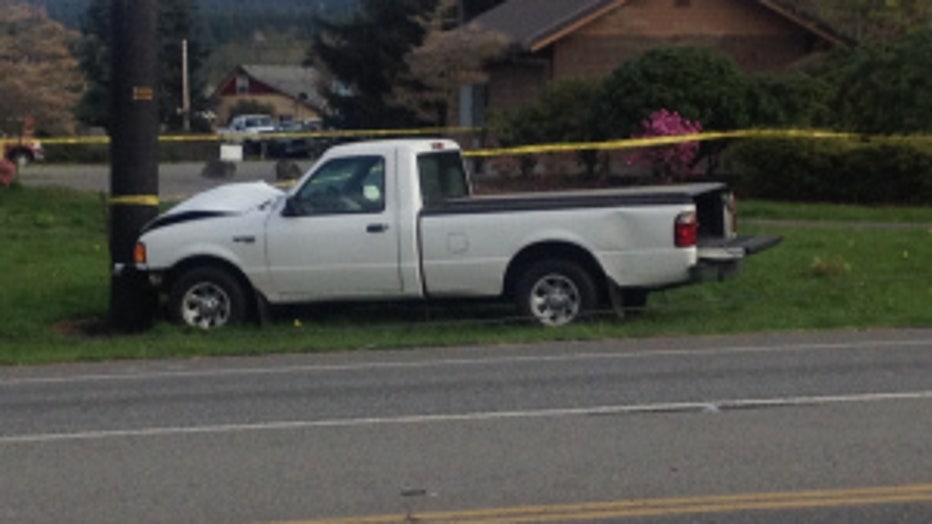 This is the pickup truck that veered off SR 410 in Buckley and onto a walking trail, where it hit and killed a 2-year-old boy. (Photo: KCPQ-TV)


Investigators are still trying to figure out what happened.

A white pickup truck was traveling eastbound on State Route 410 when, for some unknown reason, the 78-year-old driver left the roadway and drove onto the popular Foothills Trail that runs parallel to the highway. At the time, a father was pulling his toddler in a toy wagon on the walking trail.

Investigators say he drove nearly 500 feet on the trail before running over the toddler in the toy wagon. Police say it appears the driver never hit the brakes.

"There was a father pulling an approximately 2-year-old son in a wagon. The vehicle struck the wagon and then ended up against the telephone pole, where it is," Buckley Police Chief Jim Arsanto told reporters at the scene.

Witnesses say the elderly man got out of his truck, walked over, looked at the boy and walk back to his truck.

He had minor injuries and may have been in shock.

Alcohol has been ruled out as a factor in the accident, but an underlying medical condition may have been involved.

"He understood what had happened; he didn't understand how it happened. He was unable to say how it happened, which led us to believe that something else is playing a part of this accident," Arsanto said.

Buckley is a small, close-knit community.

The death of one of their own is devastating.

"It's a tragedy any time you lose a life, let alone a small child. It touches home and officers are having trouble working on this case. It's a tragedy," Arsanto said.

It was tragic for Kibbey, too.

"Poor kid. He was a fighter, too. Every time we'd say, come on, you can do this, you got it, he'd dig deep and take a breath and he tried with everything he had. I give it to that little guy. He was trying to hold on," Kibbey said.

The investigation is just getting under way -- too early, police say, to determine whether any charges will be filed against the driver or if this will be found to be just a tragic accident.