Dads act as 'Watch Dogs' at their kids' school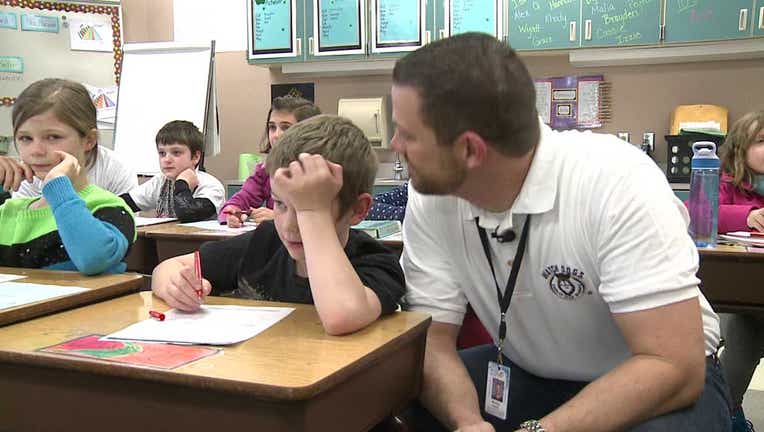 PORT ORCHARD -- "Watch Dogs" were out in full force at one area school this morning, but it's not what you are thinking.

"We are, as parents, the missing element in the education system," Harold Vickers said.

Vickers and about 60 other dads are Watch Dogs at Mullenix Ridge Elementary in Port Orchard.

"Watch Dogs" stands for Dads of Great Students, a national program created by The National Center for Fathering. The goal is to get dads involved in their children's school day and the program is in more than 2,600 schools in 44 states.

"It's been the best experience ever," Matt Kusche said.

"They (kids) understand that if it's important enough for dad to be here, school must be a big deal," Vickers said.

And the kids love having their dads in the classroom.

"He usually comes and hangs out with us and it's really fun," sixth grader Mason Kusche said.

"I think that they are awesome because they take the time out of their day to help us," another student added.

The dads at Mullenix Ridge hope that more dads will answer the call and volunteer.

To learn more, visit fathers.com.