Dad walks son to his first day of kindergarten – and his first day of college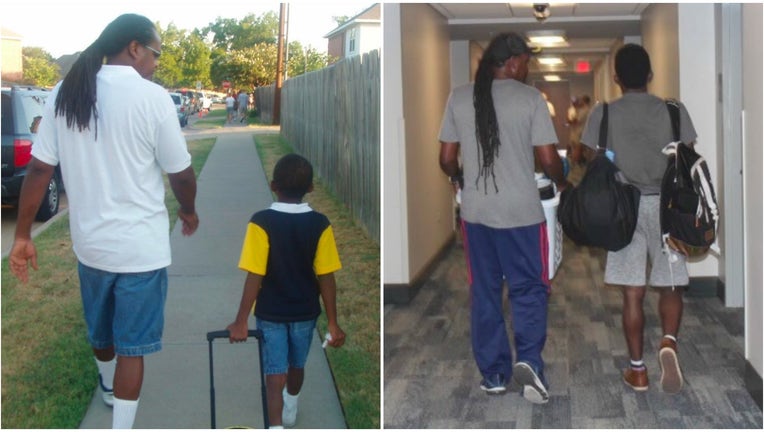 article


DALLAS – A viral photo shared on Twitter shows a father walking his son to school on his first day of kindergarten – and on his first day of college.

Charles Brockman III shared the photo of him and his father walking to school on his first day of kindergarten and a recent photo of his dad helping him move into his dorm at college. He tweeted:

"From the first day of kindergarten to college move in. Thank you dad."

"I'm blessed to have two parents that are still in my life that support me through everything I do when other people, sadly, can't say the same thing, " Brockman III told The Dallas Morning News.

Brockman III, who will attend Mississippi State where he plans to study broadcast journalism and communication, received a special shoutout from his school:

"What a heart-warming story. Thanks for sharing, @TheOnlyCharlesB. Welcome to MSU."