'Cyborg' serial bank robber at it again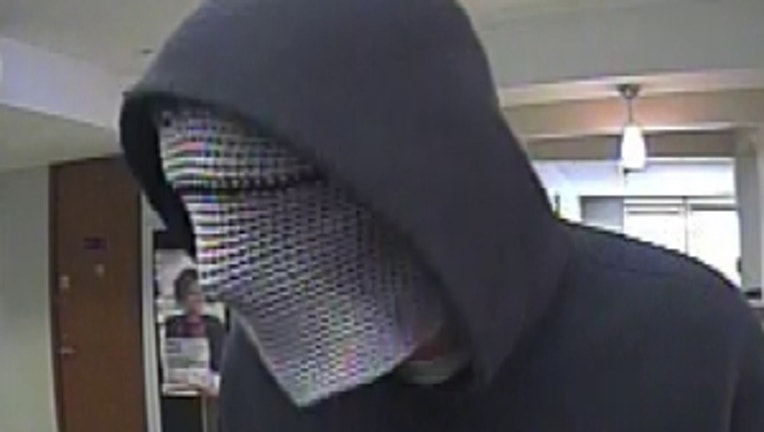 article
SEATTLE - Officials say the serial bank robber nicknamed the "Cyborg Bandit" has robbed at least two more banks since October.

The robber is believed to have robbed at least six banks in the past three months, most recently in the Northgate area of Seattle on December 4th.

The suspect is around six feet tall and is of a thin build.  During the robberies, he's covered his face with a distinctive cloth and worn the hood of his sweatshirt over his head.

The suspect first robbed a bank in Bellevue in September, and then three additional banks around the area in October.  Most recently, he robbed a Wells Fargo in Kirkland on November 30th and the bank in Northgate last week.

Wells Fargo is now offering a reward of up to $5,000 for information leading to the identification and arrest of the bank robber.

Anyone with information on the identity or whereabouts of the robber is urged to call Crime Stoppers at 1-800-222-TIPS.