'Cult mom' Lori Vallow claims alibi, says she was not present when her two children, husband's first wife died
ST. ANTHONY, Idaho - Lori Vallow, the so-called "cult mom" accused of killing her two children and having a hand in the death of her husband's former wife, said she was somewhere else at the time of the deaths, according to court documents. 
Vallow and her husband, Chad Daybell, are facing charges in the deaths of two of her children – 7-year-old JJ Vallow and 17-year-old Tylee Ryan — and the death of Daybell's wife, Tammy Daybell. Both have pleaded not guilty.
Vallow's defense team offered up an alibi for their client, according to a Jan. 5 court filing in Fremont County, Idaho. It said she was in her brother's apartment when the kids died. 
"Lori Vallow was in her own apartment in Rexburg, Idaho, when J.J. Vallow and Tylee Ryan died in the apartment of Alex Cox in Rexburg, Idaho," the filing said. "Defendant was with Melanie Gibb, David Warwick, and/or Chad Daybell."
In addition, the filing claims Vallow was in Hawaii when Tammy Daybell died at the home of Chad Daybell in Salem, Idaho. Vallow was with two other people, "Melani Boudreaux and/or Audrey Barattiero," the court document states. 
Vallow's two children, 7-year-old Joshua "J.J." Vallow and 17-year-old Tylee Ryan, were killed in September 2019. Vallow has been accused of collecting social security benefits with their information between Oct. 1, 2019, and Jan. 22, 2020.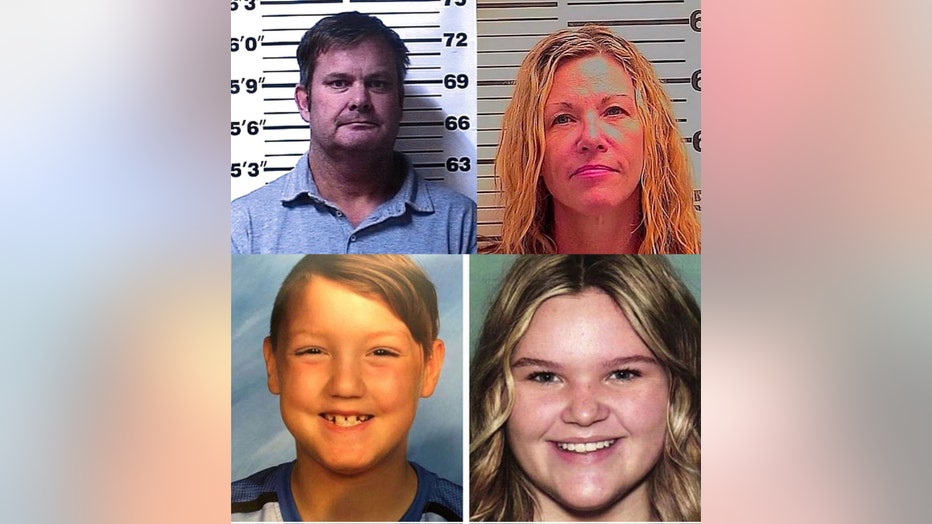 Chad Daybell, top left; Lori Vallow, top right; JJ Vallow, bottom left; Tylee Ryan, bottom right.
She and Daybell were indicted in May 2021 on multiple counts each of conspiracy to commit first-degree murder and grand theft by deception, first-degree murder and conspiracy to commit first-degree murder related to the deaths of Tylee; J.J.; and Chad Daybell's ex-wife, officials announced at the time. Arizona officials in June 2021 also indicted Vallow in the July 2019 murder of her ex-husband, Charles Vallow.
The pair is at the center of a case that spans multiple states and bizarre apocalyptic religious beliefs. Daybell has written several apocalyptic novels based loosely on Mormon theology. Both were involved in a group that promotes preparedness for the biblical end times. 
Meanwhile, Vallow reportedly believed she was "a god assigned to carry out the work of the 144,000 at Christ's second coming in July 2020," according to divorce documents that her late ex-husband, Charles Vallow, filed before his death.
The children were missing for several months when Vallow and Daybell departed for Hawaii. Their bodies were eventually discovered on Daybell's Idaho property.