Crooks 'smash and grab' from Capitol Hill businesses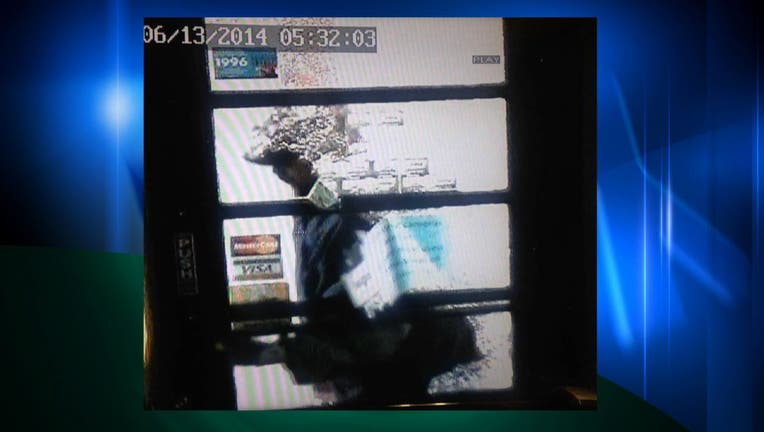 SEATTLE -- Burglars have been busy on Capitol Hill, hitting three separate businesses during the past 10 days. One suspect was caught on surveillance video throwing a rock through a glass door.

Caffe Ladro on 15th Avenue East is the latest target. The break-in happened early Sunday morning. Plywood now covers the smashed glass door – and a message reminds customers they're still open for business.

And just across the street is the Shop Rite convenience store where a crook scoped out the place before tossing a rock through the glass only 10 days ago.

The vandal reached inside looking for a way in but the bars in the door frame kept him from making a score.

"It goes in spurts and when it happens we get two or three coming down the line," said neighboring business owner Raymond Angel.

Over on 19th Avenue East, Cone and Steiner was burglarized not once but twice since June 13. Thieves took off with a laptop the first time and a safe on the second score.



Some neighbors and business owners worry the recent rash of crime might spiral out of control.

"It's a security thing," said Angel. "You feel like you've been vandalized and you take it personally."

Angel hopes the neighborhood merchant association will find a way, and the money, to beef up security.

"Hiring somebody to walk the streets in the middle of the night or what have you," Angel added.

Most neighbors agree that keeping a close eye on suspicious activity will hopefully move the criminals somewhere else.

"This is my neighborhood," said Judith Bader. "This isn't a predominant part of what goes on between a 24-hour period, so I'm just going to be alert."

Seattle police are investigating but they don't yet know if the same crook is responsible for all of the burglaries.