Crime Stoppers tips lead to ID's of accused home burglars -- and one suspect already behind bars
FUGITIVES CAPTURED November 8, 2013 -- Two burglary suspects accused of breaking into a house on Vickery Ave E in Tacoma and stealing a large television on October 14th have been identified and charged in the crime. After surveillance photos from the victim's home were featured on Washington's Most Wanted and shared from the Tacoma-Pierce County Crime Stoppers Facebook page, detectives received more than 25 tips naming the suspects as Eric Weller and Brian Beckett. Pierce County Det. Ed Troyer says, "Eric Weller was named as the suspect in the Seahawks shirt, Brian Beckett was named as the suspect wearing the black sweatshirt with the stars on the chest." Beckett was arrested shortly after the burglary by the Puyallup Police Department for a probation violation, reckless driving, obstructing law enforcement and failure to remain at an accident.  Deputies learned he was wearing what appears to be the same sweatshirt seen in the burglary video when he was booked into jail.  He has been charged with Residential Burglary and is currently in the Pierce County Jail. Detective Troyer says, forensics investigators have matched a fingerprint from the crime scene to Weller.  He is not in custody but has been charged with the burglary as well.  A summons has been issued for him to appear in court on November 22nd. FUGITIVES WANTED IN PIERCE COUNTY October 25, 2013 -- Detectives in Pierce County need help identifying a pair of home burglars. The first guy with the Seahawks shirt rolled up in a dark SUV, knocked on the door to see if the coast was clear while on his cell phone, then he drove off. He was likely chatting with his accomplice who was driving a pickup truck. He rolled up wearing a hoodie with stars on the front. Deputies say he circled around the house, kicked in the back door and then grabbed a large flat screen television -- you can see him carrying it out the back door in the photo below.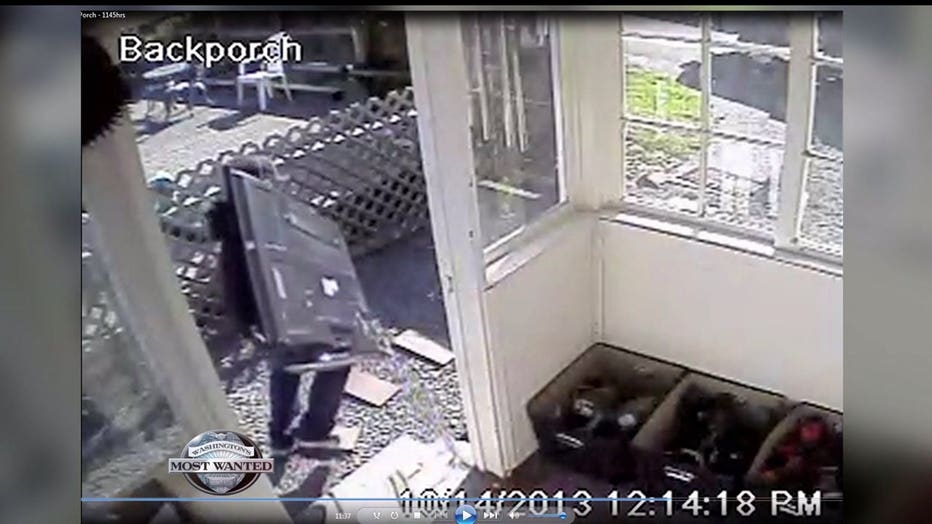 Detectives say the first guy ended up coming back later to try and steal jewelry and a video game system -- but took off running, empty handed.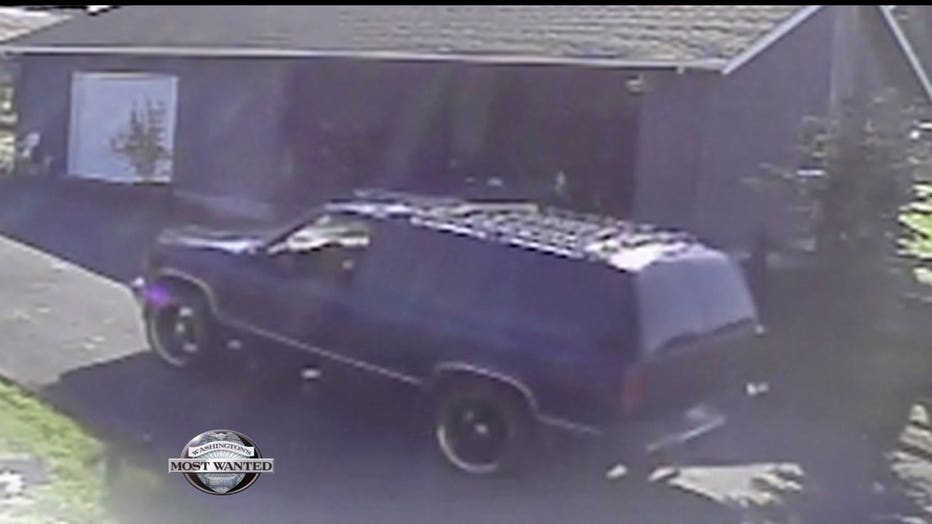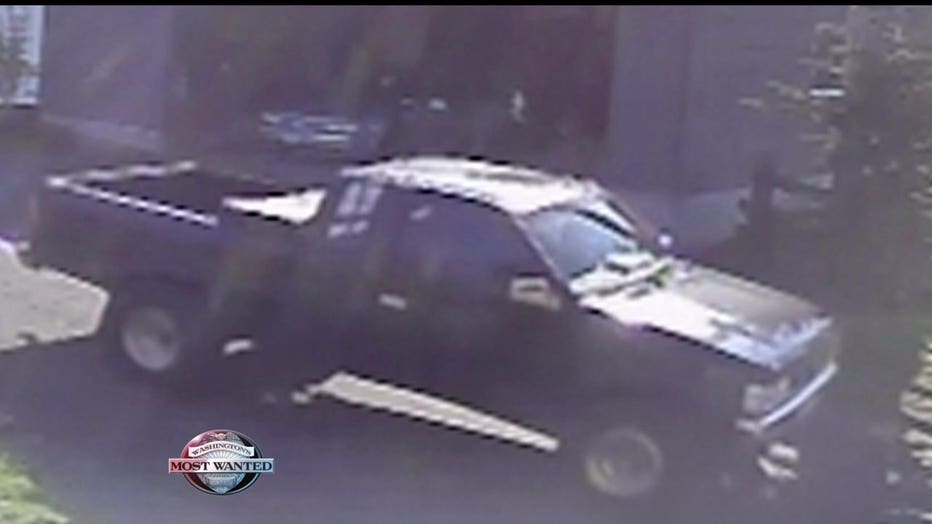 "These are guys that are doing this over and over and over again and they're stealing from average citizens who are hardworking people who shouldn't have their family homes burglarized," says Lauren Wallin with Crime Stoppers of Tacoma-Pierce County. "We have some pretty distinctive photos of both the suspects and of their vehicles. We've got an SUV that has a dark tint on it. It looks like it has some sort of dark rims. We've got a pickup truck with a dark took box in back and we've also got pictures of the suspects to match those. Somebody is going to know who these guys are and the vehicles associated with them." If that's you, call an anonymous tip into: CRIME STOPPERS: 1-800-222-TIPS You must call the Crime Stoppers hotline with your tip to be eligible to receive a cash reward for information leading to a fugitive's arrest. CLICK HERE for information on how to TEXT A TIP to Crime Stoppers