Crime drop in Arlington after programs started for homelessness, drug addiction


ARLINGTON, Wash. – Every corner of our area is dealing with the effects of the opioid crisis.  From homelessness to property crimes, the domino effect of that lifestyle is showing up in our everyday lives.  But there's a glimmer of hope in Arlington.

While the opioid crisis is at an all-time high in Snohomish County, the Arlington Police Department says crime is down overall.  Burglaries, robberies, thefts are just a few of the categories seeing double digit decreases.  While not all of those crimes are being committed by people who are homeless or drug-addicted, the police department believes there's a direct correlation between their outreach efforts and crime going down.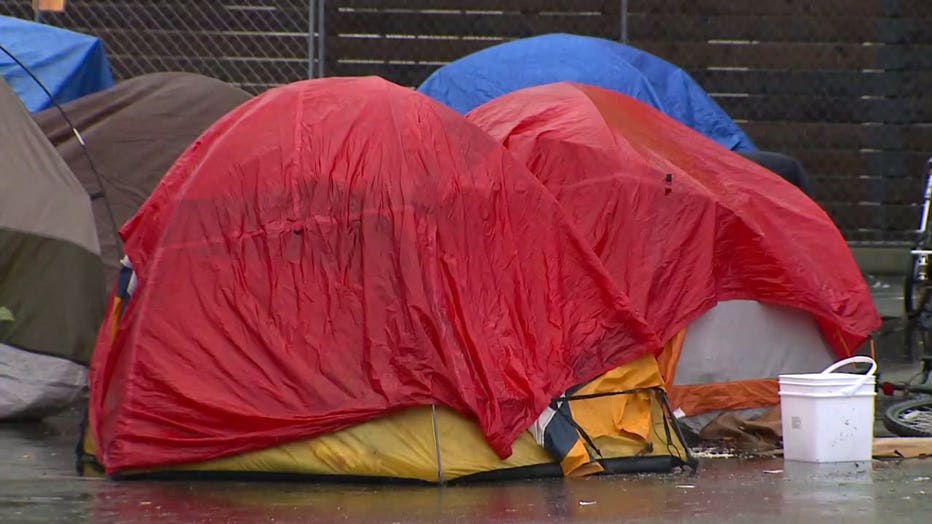 In the woods behind the Costco in Marysville, you'll find a community outreach officer and a social worker from the police department.

"When they're ready for the help, man they're ready," said Arlington Police Officer Ken Thomas.

They're out looking for people who are a homeless and/or drug addicted who may be committing crimes or need a helping hand.

"The two that were in these tents are now in our program. One is inpatient and the other is at our center," said Thomas.

People who want help can come to the Diversion Center started in May by Marysville Police Department, Arlington Police Department, and the Snohomish County Sheriff's Office to offer help with mental health issues, homelessness, and drug addiction.

So far, Officer Thomas says 400 people have stopped by.  It's part of the reason why Officer Thomas says Arlington is seeing fewer burglaries, thefts, and robberies.  He says outreach programs, five new officers, and more proactive police work is helping curb crime.  But it can't be done without help from the community.

"The community helps us navigate a bit where our direction is, and we always look at that. What they want, what they need. We need that feedback," said Thomas.

So don't be afraid to call and report crimes. Officer Thomas says they'll address it.  For instance, the department saw a four percent increase in domestic violence last year.  So it hired Bridge Coordination Services, which is a team of domestic violence coordinators who work with victims.