Crews remove debris from Bertha, but cause of stoppage still unknown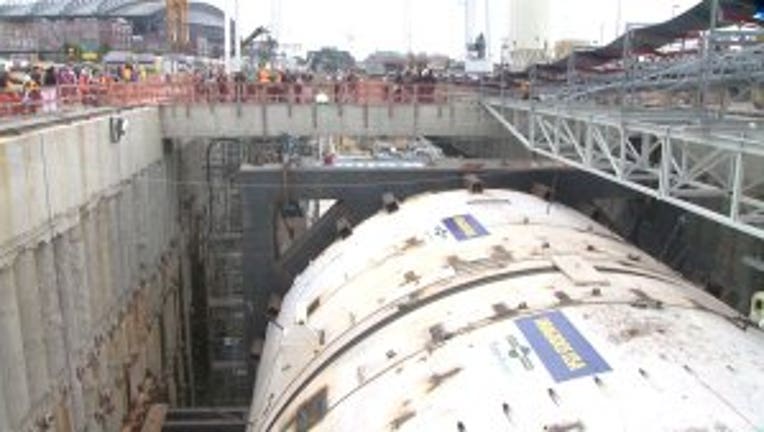 article
SEATTLE -- After spending several days working under intense, hyperbaric conditions beneath Seattle city streets, workers are still not sure what is stopping Bertha in its tracks.

Washington State Department of Transportation officials say workers have removed a piece of metal, a plastic pipe and a large boulder from the tunneling machine's cutting face since crews starting inspecting the pressurized tunneling cavity on Jan. 17.

WSDOT officials say crews are still inspecting the machine, but it is still too early to speculate what preventing the tunneling machine from continuing its 2-mile dig for a new Highway 99 tunnel.

Crews found and removed an 8-inch steel pipe from Bertha earlier this month, however, WSDOT officials do not believe the pipe was completely responsible for the machine's stoppage.

The Highway 99 tunneling machine has been stopped since Dec. 6, when the machine was stopped in its tracks. The machine has bored approximately one-tenth of its scheduled work since last July.

Crews are working in a pressurized, hyperbaric environment deep under ground - working in air at 1.4 times atmospheric pressure - as they methodically repair and clean Bertha's cutterhead.