Crews race to reconnect small town after slide isolates residents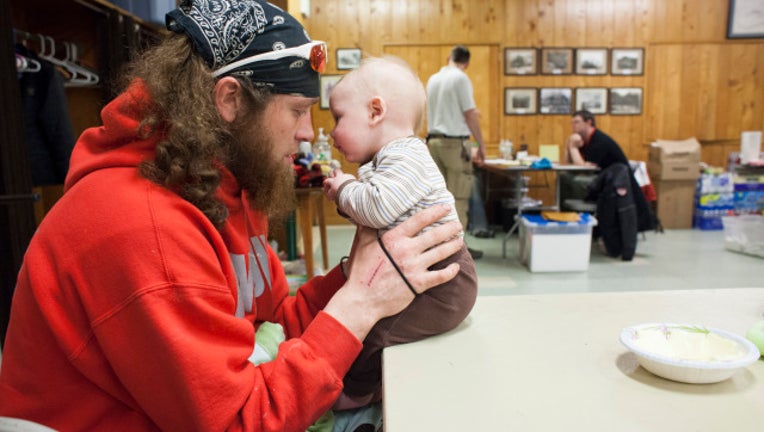 SNOHOMISH COUNTY-- Emergency personnel are working feverishly to reconnect Darrington, Wash., to civilization, as the 1,500-person town was virtually cut off from communication and nearby cities by a massive landslide that buried more than 50 homes Saturday morning.

Officials with the Snohomish County Department of Emergency Management are partnered with federal and state agencies to open up communication channels between Darrington and nearby Arlington, where rescue operations were headquartered. John Pennington, Snohomish County's Emergency Management director, said residents in Darrington had a fine supply of food and water, and could still leave the town through Highway 530 to Highway 20, but lacked information and access to news.

What residents need most is restoration of radio and internet access, Pennington said, since Darrington remained "segmented from the population."

Snohomish County officials worked with the Washington Department of Transportation to secure a message reader board intended to broadcast updates and an AM radio informational channel available within a two-mile radius. Frontier Communications, the town's major internet provider, hoped to completely restore internet and phone access as soon as possible, and was partnering with the federal Department of Emergency Management to expedite repairs.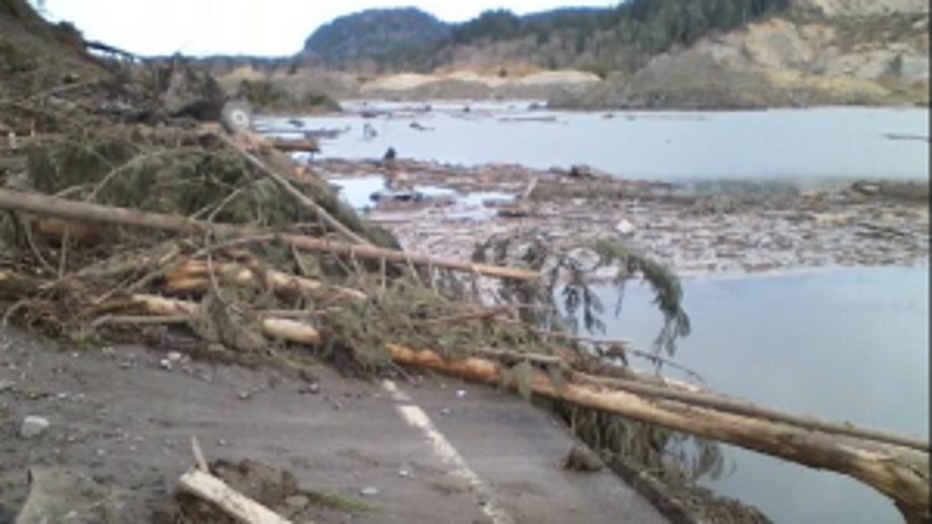 From the East side of the slide. Highway 530 is covered in water.


"We have information coming to you," Pennington told the people of Darrington. "We have resources."

The Darrington Library opened Monday with Internet access for those cut off by the landslide. Extra laptops would be on hand and Wi-Fi would be available from the parking lot. The library extended its hours, and would be open from 9 a.m. - 8 p.m.

Schools in the Darrington School District were closed Monday, but slated to reopen with a late start Tuesday.

Both directions of State Route 530 remained closed due to massive slide damage between Oso Loop Road at Milepost 36 and 310th Street Northeast at Milepost 39, WSDOT officials said. The road would remain closed for some time, and drivers in Darrington needed to go north to SR 530 to Highway 20 in order to avoid the closures.

WSDOT crews will soon begin working to clear the Mountain Loop Highway south of Darrington to give drivers secondary access to the town. The road is stacked with snow, and crews are using snow blowers and graders to try and clear the road. There was no estimated time of opening.

For the most up to date information on road closures near Darrington, click here.

Darrington is located 74 miles northeast of Seattle and is known for its quick access to hiking and biking trails. The Darrington Bluegrass Festival is the town's biggest draw, as well as an annual archery competition and a wildflower festival.