Passenger killed in crash near Bethel School District office in Spanaway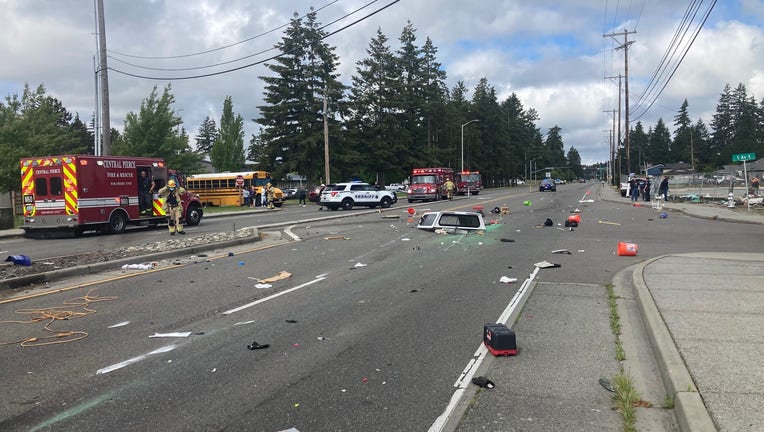 SPANAWAY, Wash. - One passenger was killed, and three others were injured in a crash that happened near the Bethel School District office Tuesday morning.
According to the Pierce County Sheriff's Office (PCSO), at around 9:30 a.m., deputies responded to a crash that happened on 176th St. E near Camas Prairie Elementary School.
RELATED: Motorcyclist killed in crash on SR 161 near Milton
Investigators say a green pickup truck rear-ended a white pickup truck, which then hit a fence and a utility pole. The green truck drove off and hit a Bethel School District building.
The driver of the green truck was taken to the hospital with non-life-threatening injuries, but the passenger died at the scene. 
The driver and passenger in the white truck also sustained non-life-threatening injuries. Nobody inside the building was injured. 
The 176th St E roadway has now reopened after a temporary closure this morning while investigators were on the scene.
This is a developing story.