Crews hunt Oklahoma river banks for more tornado victims
 

[trib_ndn vid=24858198 freewheel=91045 site_section=dash] (CNN) -- Rescue crews scoured Oklahoma river banks Monday for six people who remained missing after last week's tornadoes.

At least 17 people died in the storm, authorities said Monday. Three more people were reported dead Monday. They died Saturday in separate drowning incidents, according to the department of public safety and the sheriff's office in Oklahoma County.

Among the dead were five children, including three who died along with two adults swept away by rains after hiding from the tornado in a storm drain.

In eastern Oklahoma County, a 66-year-old man on his way to work was killed in the early morning hours Saturday when he drove off a washed out bridge and drowned in a creek.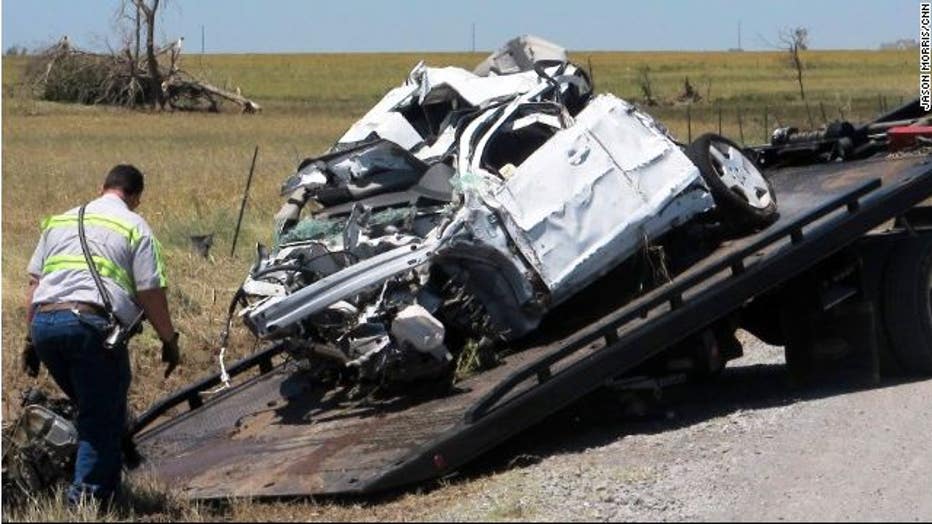 Seven Guatemalan citizens are known to have died in the storm, according to the country's Consulate General in Houston. Four Guatemalan citizens were missing, the consulate said. It was not immediately clear whether the dead and missing were part of earlier tallies provided by Oklahoma officials.

Three others who died were storm chasers: Timothy Samaras, his son Paul and Carl Young.

The fate of the six missing remains uncertain. Rescue crews will search until dusk Monday, Oklahoma Deputy Fire Chief Marc Woolard said.

And the damage wasn't confined to Oklahoma. In Missouri, a twister left more than 10 miles of significant damage "that caused dozens and dozens of houses to be literally blown up," Gov. Jay Nixon told CNN affiliate KSDK.

For the complete CNN story, go here.