Crews begin removing smashed cars as 'evidence'


[trib_ndn vid=24845273]

MOUNT VERNON -- Crews have begun the delicate task of removing the wreckage from Thursday's bridge collapse on Interstate 5 in Skagit County.

The trailer and two vehicles that plunged into the Skagit river are still considered evidence, so the National Transportation Safety Boards wants them carefully pulled and analyzed. Once the wreckage is removed, divers will determine the safety of the remaining bridge supports.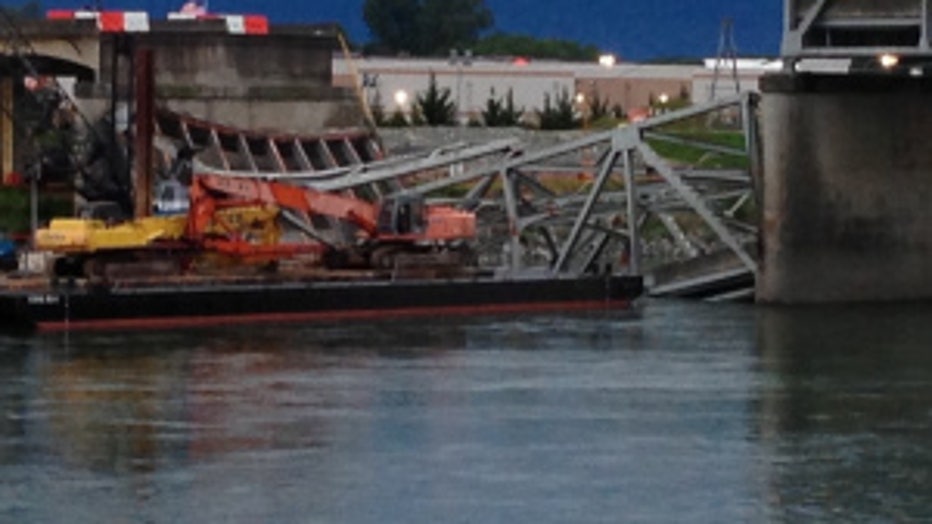 Sketches of a temporary bridge were released to the public during the weekend. The Washington Department of Transportation believes the structure will be in place by mid-June. Until then, drivers will find slower detours.

Crews will use steel girders and no trusses overhead on the temporary structure. Officials said it will consist of two 24-foot-wide structures with four lanes total. Oversize vehicles will not be allowed to cross.

State officials said the temporary bridge will be built off-site, then installed to minimize delays. A permanent bridge will then be constructed next to the existing structure, and moved into place sometime in September.

Lynn Peterson, Secretary of the Washington State Department of Transportation, said the permanent bridge will have a lifespan of 50 years.

The state applied for federal money from an emergency fund to cover 100 percent of the cost of the temporary fix. Senator Maria Cantwell said federal dollars will cover 90 percent of the cost for the permanent fix. The governor's office estimates both projects will cost a total of $15 million.

The NTSB's preliminary report on the collapse will be issued in 30 days.