Crash on SR 520 bridge causes traffic headache for Wednesday morning commuters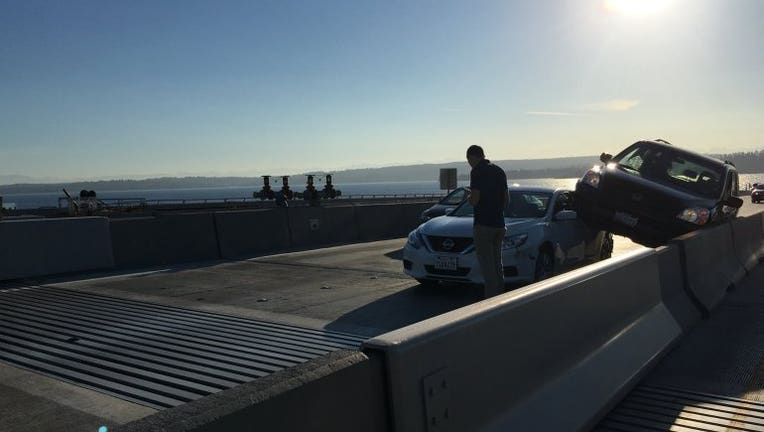 SEATTLE -- A crash involving at least two cars on westbound SR 520 pushed the center jersey barrier into the eastbound lanes.

Traffic backed up in both directions after 8 a.m. on the west end of the floating bridge.




It was unclear if there were any injuries.

All eastbound lanes were cleared as of 9 a.m. after WSDOT pushed the jersey barrier back into the center of the highway.

Traffic officials said both westbound lanes would have to be blocked while tow trucks pulled the cars off of the highway.