Cow head moooves from Puyallup fairgrounds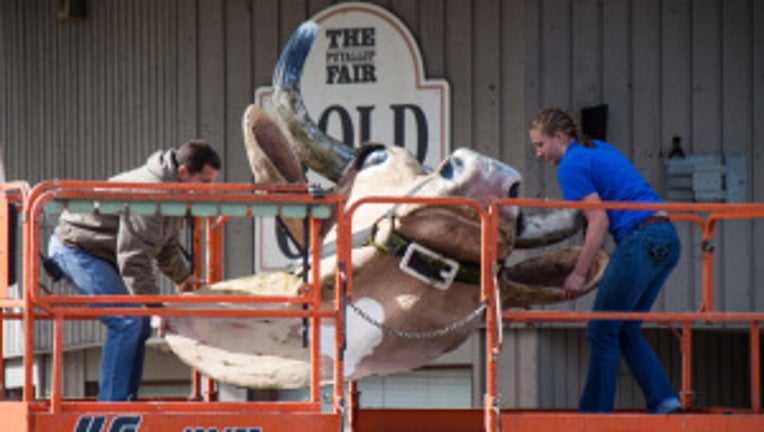 PUYALLUP- The iconic cow head symbol of the Puyallup Fair was dismantled Monday morning.

For decades the cow's head had been attached to the canopy above the Gold Gate entrance to the fairgrounds and was the most recognized symbol of the fair.

The Puyallup fairgrounds will be transformed over the next few years and the event will be renamed the Washington State Fair.

According to spokesperson Karen LaFlamme, the cow head was surprisingly light, made of plexiglass and weighed only 40-50 pounds. It will be taken the fair museum where it will eventually be displayed. In the coming weeks the canopy -- as well as the cube and ticket booths -- will also be removed.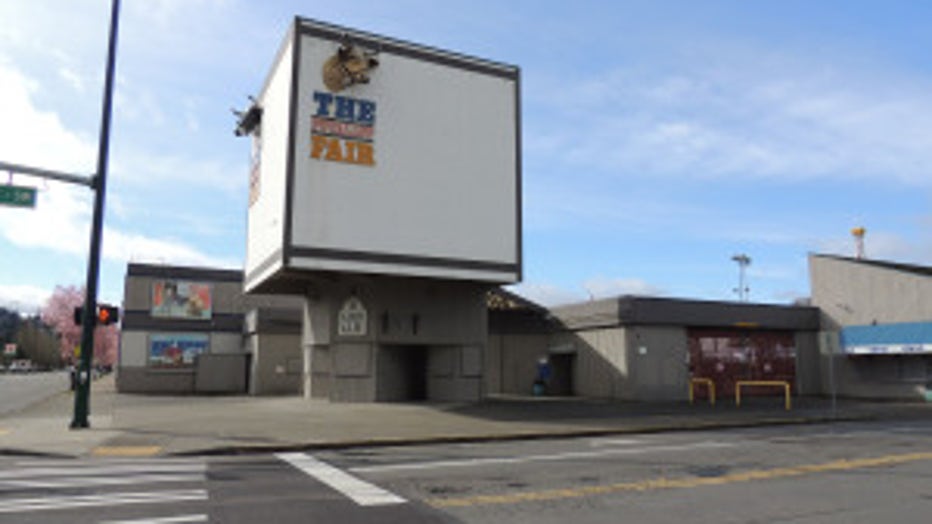 The cow head was the most recognized symbol of the Puyallup Fair