Court documents outline kidnapping, shooting near Vancouver marina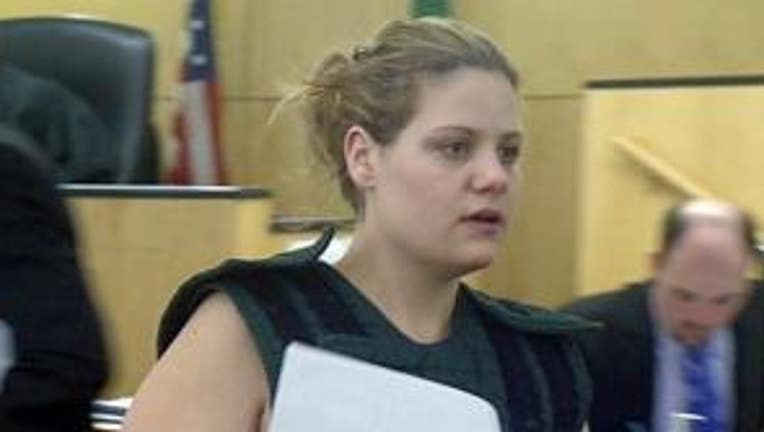 VANCOUVER, Wash. -- A Vancouver woman facing kidnapping and attempted murder charges lured the victim to her apartment last week so her boyfriend could rob him, police said in court documents Monday.

The victim, Freddy Landstrom, was shot in the head, shoulder, hands, elbow and abdomen early last Wednesday morning. He managed to stumble a mile through a field to a house at Kadow's Marina, where police and paramedics found him.

Newly released court documents show Landstrom went to the apartment of 22-year-old Joanna Speaks on Northeast 160th Avenue in Vancouver after being called there last week.

Police said Landstrom was told to go to the bedroom, and that's when 19-year-old Pedro Godinez Jr. showed up at the apartment and kidnapped him, police said.

Godinez told Landstrom to get in the driver's seat of his car, while Godinez sat behind him with a gun pointed at his head, police said.

Landstrom was told to drive to Lower River Road near Kadow's Marina, where he eventually got out of the car and was told to get on his knees, the court documents said.

Police said Godinez took Landstrom's iPhone, keys and wallet, while also demanding the PIN number to his ATM account. Despite earlier telling Landstrom he wouldn't shoot him if he did everything he was told, Godinez then opened fire, shooting Landstrom multiple times, detectives said.

Landstrom managed to run away into a nearby swamp, walked for more than a mile and found help at Kadow's Marina.

Godinez is still at large, police said.

-- FOX12 Oregon (KPTV/Portland)

To read the entire FOX12 Oregon story, click here.