Court documents identify victims, sheds light on moments leading up to deadly Des Moines triple shooting
DES MOINES, Wash. - Charging documents for one of two suspects accused in a shooting outside a Des Moines bar that left three dead and three injured shed light on the events leading up to the incident. 
Documents identified the three victims allegedly killed by Joshua 'Everybodytalksabout' Puloka as Angelia Derae Hylton, Ezra Taylor and Antoine Darryl Matthews. 
On Sept. 26, a large group was gathered in the parking lot outside La Familia Sports Pub on 22855 Pacific Highway South after the bar closed. 
Surveillance footage captures the crowd and chaotic moments leading up to the shooting. Des Moines police have not released video of the actual shooting, but the surveillance video appears to show a fight between several people.
Court documents say a second suspect wanted in the incident, Demarcus Simmons, punched and kicked a victim multiple times after an argument before the shots rang out. A group of men then confronted Simmons after the assault, and that group made their way through the parking lot.
RELATED: 'It's hard for me to breathe:' Mother mourns son shot and killed outside Des Moines bar
Puloka, standing nearby, joined the group, according to court documents. 
Matthews swung once at Puloka, and Puloka fell backwards, according to court documents. The documents say Puloka began shooting as he fell. 
"The defendant continues shooting his gun into the crowded parking lot striking multiple victims. Matthews was struck twice in the back. Angelia Hylton, an innocent bystander, was shot in the back. Ezra Taylor, an innocent bystander, was shot in the back of the head. Two additional victims were shot; one of those victims is still at Harborview Medical Center," court documents describe.
The crowd in the parking lot disperses and tries to take cover behind parked cars, according to court documents.
Matthews and Hylton run back into camera view before falling to the ground in the HOV lane of Pacific Highway S, documents detail. Third victim Taylor is seen on camera falling to the ground in the parking lot.
Puloka then ran to the parking lot of La Familia to hop on a motorcycle, escaping the scene.
He turned himself in on Oct. 25.
RELATED: Prosecutor: Suspect in Des Moines deadly triple shooting previously charged for murder
Puloka has been charged with three counts of first-degree murder with a firearm enhancement, two counts of first-degree assault with a firearm enhancement and one count of first-degree unlawful possession of a firearm.
The King County Prosecuting Attorney's Office asked a judge to hold him without bail based on the seriousness of the alleged crimes and his previous criminal history.
The judge initially set bail at $1 million. But on Thursday, the judge found cause to hold Puloka with no bail after prosecutors filed a motion.
Prosecutors believe that if Puloka is convicted, he will be facing his third strike and a mandatory sentence of life in prison.
Police are still searching Demarcus Simmons, the second suspect identified in the case. A reward of up to $3,000 is being offered for information that leads to Simmons' arrest.
Anyone with information about the whereabouts of Simmons is asked to call the Des Moines Police Department tip line at 206-870-6871 or Crime Stoppers of Puget Sound at 1-800-222-TIPS(8477).  Callers can remain anonymous.  You can also text the information through the P3 Tips App on your cell phone or go to www.P3Tips.com. It is anonymous.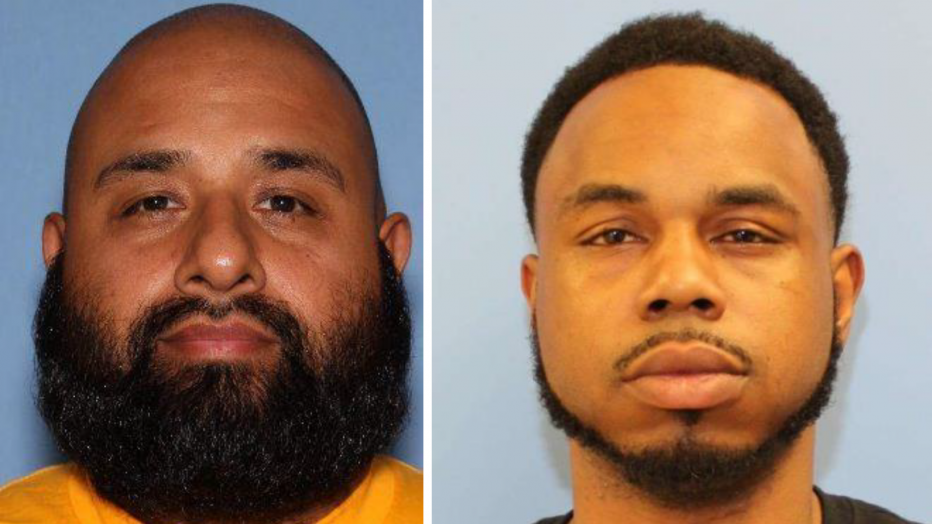 Stay connected with FOX 13 News on all platforms:
DOWNLOAD: FOX 13 News and Weather Apps
WATCH: FOX 13 News Live
SUBSCRIBE: FOX 13 on YouTube
DAILY BRIEF: Sign Up For Our Newsletter
FOLLOW: Facebook | Twitter | Instagram